Jan Crouch, the co-founder of Trinity Broadcast Network and televangelist known equally for her effusive worship style and elaborate Southern hair, has died at 78.

CNN reports that Crouch's son, Matt, shared the news of his mother's death after a stroke on his website. "[We] have just watched the transition of our precious mother from this world to the next; watched her step into the presence of Jesus and into her heavenly reward," Matt and his wife Laurie wrote. "Momma Jan, has gone home," they added.
Though the announcement of Jan Crouch's death focused on her family relationships and religious motivation to "relentlessly to get the Gospel around the world," Crouch was, perhaps, one of the most influential televangelists of the modern era. On television, she played the role of wife and mother, wearing elaborate outfits and outsized wigs and falsies; nodding along to her husband's sermons, swaying to that idiosyncratic sound of Christian contemporary music and, of course, testifying about the good will of God.
But "Momma Jan" was part of a multi-billion dollar empire. With her husband Paul Crouch, Jan founded Trinity Broadcast Network (now called TBN) in 1973, the 24-hour network dedicated to a particular kind of Christian programming. Crouch and her husband, long-time hosts of Praise the Lord, were the very memorable faces of "prosperity gospel," a controversial brand of Evangelical Christianity that has a laser focus on "give and you will receive." TBN, and the Crouches, raked in millions of dollars as they solicited donations from their sleek television sets while enacting a kind of contemporary worship. In 2004, the Los Angeles Times wrote:
During one telethon, [Paul] Crouch, 70, told viewers that if they did their part to advance the Kingdom of God — such as by donating money to TBN — they should not be shy about asking God for a reward.
"If my heart really, honestly desires a nice Cadillac ... would there be something terribly wrong with me saying, 'Lord, it is the desire of my heart to have a nice car ... and I'll use it for your glory?' " Crouch asked. "I think I could do that and in time, as I walked in obedience with God, I believe I'd have it."
The paper estimated that TBN took in roughly $120 million in annual donations (all tax-exempt). Jan, too, reaped the rewards. By 2012, Jan Crouch was living in a $5.6 million house in Orlando, Florida (her husband lived in an adjacent mansion on the same property), where she was running the Holy Land Experience, a theme park that can only be described as a place seemingly dreamt up by evangelicals who ate of bunch of mushrooms and turned their surreal visions into a real place. The New York Times documented the Crouches' internal family feuds over money and corruption alleged to be at the heart of TBN's prosperity gospel.
In addition to the family drama, the Times reported on Jan Crouch's more eccentric and extravagant habits. Employees at the Holy Land Experience said that Crouch remodeled parts of the park on numerous occasions, without apparent reason:
Relatives and former employees agreed that Paul and Janice Crouch seem to have deep spiritual feelings and believe they are doing the Lord's work — a belief, according to a former employee, Troy Clements, that seemed to justify almost any extravagance.

Mr. Clements, a former executive at Holy Land Experience, said that when employees questioned decisions like remodeling the cafe three times in six weeks, Mrs. Crouch said, "No one has told me 'no' for 30 years, and you're not going to start now."

Mr. Clements, who was sales and then personnel director at Holy Land, said that he resigned in frustration in 2008 and that working for Mrs. Crouch had often been "surreal."

In 2008 and 2009, as Mrs. Crouch began remodeling Holy Land Experience, she rented adjacent rooms in the deluxe Loews Portofino Bay Hotel in Orlando — one for herself and one for her two beloved Maltese dogs and clothes, according to Mr. Clements and Ms. Koper. Mrs. Crouch rented the rooms for close to two years, they said.
G/O Media may get a commission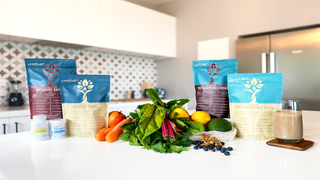 It's a familiar story; the story of almost every televangelist, really. But Jan Crouch will always be remembered for her purple or pink-hued wigs and ray beam-like falsies could undoubtedly slay any deamon. An enduring style, no doubt, and one that anyone who had a few sleepless nights prior to the invention of Netflix, were intimately familiar with.
Screenshot via YouTube.