Last night on the Rachel Maddow Show, Jamie Leigh Jones and her attorney, Todd Kelly, spoke out directly about the Defense Appropriations Bill Amendment, showing their support for the measure and expressing their disappointment with those who voted against it.
Maddow made a point to mention that she reached out to all thirty senators who voted no on the bill amendment for comment - and none of them responded. Maddow also asks Jones and Kelly directly about their thoughts on the senators that voted no, and Session's accusation that this was "a political move."
Jones:
"Hopefully the thirty senators will have a change of heart [...] Maybe if they tried to understand how they would feel if their daughter or wife or somebody was in my position, how they would feel if it was to go in front of an arbitrator, maybe they'd change their position in it."
G/O Media may get a commission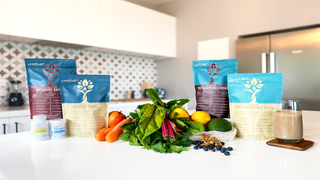 Kelly:
"If this amendment had been in place when Jamie went to Iraq, her rape, most likely, would have never have happened. [...] [Companies like Halliburton/NBR] are only going to implement [rules and protections] if their actions are exposed to the light of day.
Visit msnbc.com for Breaking News, World News, and News about the Economy
Earlier: Sen. Franken Fights KBR On Behalf Of Rape Victims
Republicans: Defending Rape Victims Is A "Political" Move