In an essay for the Wall Street Journal, James Franco writes: "I have been obsessed with performance art for over a decade." Ooh, highbrow!
The actor, who is is currently enrolled in NYU's MFA filmmaking program and Columbia's MFA program for fiction writing, says:
I finally took the plunge and experimented with the form myself when I signed on to appear on 20 episodes of "General Hospital" as the bad-boy artist "Franco, just Franco." I disrupted the audience's suspension of disbelief, because no matter how far I got into the character, I was going to be perceived as something that doesn't belong to the incredibly stylized world of soap operas. Everyone watching would see an actor they recognized, a real person in a made-up world. In performance art, the outcome is uncertain-and this was no exception. My hope was for people to ask themselves if soap operas are really that far from entertainment that is considered critically legitimate. Whether they did was out of my hands.
Franco goes on to namedrop, mentioning a smattering of performance artists and people like Jackson Pollock, Willem de Kooning, Yoko Ono, Marcel Duchamp, and, of course, Casey Spooner of Fischerspooner.
He says a performance artist told him that "performance art is all about context." Which means:
…When I wear green makeup and fly across a rooftop in Spider-Man 3, I'm working as an actor, but were I to do the same thing on the subway platform, a host of possibilities would open up. Playing the Green Goblin in the subway would no longer be about creating the illusion that I am flying. It would be about inserting myself in a familiar space in such a way that it becomes stranger than fiction, along the lines of what I'm doing on General Hospital.
G/O Media may get a commission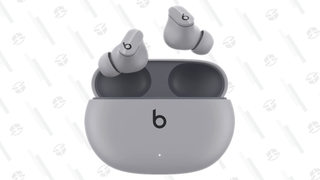 But the argument could be made that performance art is all about intent. A nut dressed like the Green Goblin in the subway is not an artist; an artist interested in exploring public reaction to unexpected visual stimuli could maybe be an artist.
One thing is for sure: Being knowledgeable about art does not make you an artist. Acting, in and of itself, is an art, but has Franco elevated it further just because he's taken some classes? As a reader emailed us: "As an Art Historian, I find [Franco's] article difficult to tolerate. He writes like a freshman taking Performance Art 101."
It's cool that Franco's not afraid to think outside the box, and experiment. Why he has to insist it's some cerebral enterprise is anyone's guess. But he's committed to this undertaking:
After all of the Franco episodes are aired, my character's storyline will be advanced in a special episode filmed in a "legitimate" New York gallery. One more layer will be added to this already layer-heavy experiment. If all goes according to plan, it will definitely be weird. But is it art?
Um… No. But playing a performance artist named Franco, and claiming that the performance is performance art is (much like this Port Charles mug shot) hilarious. And meta!
A Star, A Soap And The Meaning Of Art [WSJ]
PHOTO: James Franco's Port Charles 'Mug Shot'
Earlier: Some Highlights From Today's General Hospital, Starring James Franco
WTF Hour Of Daytime TV: James Franco On General Hospital
Liveblogging James Franco's Soap Opera Debut