People are always whispering that Jada Pinkett Smith and Will Smith are on the verge of divorcing any second, but things must be A-OK because for Valentine's Day, Jada recorded a song called "Burn" and dedicated it to her hubby on her Facebook page—you know, just like people do when their marriages are totally-fine-why-do-you-ask-there-is-absolutely-no-problem.
If you'd rather not listen to it, know that "Burn" has a lot of piano and angsty sexy singing. Here are some choice lines: "Stay here within me/Never leave me/I want to burn." Along with the song, she posted a comment,
With the major losses we have experienced in the last few weeks, we should remember. Our lives are worth living fully. Therefore, our risks are worthy. Our mistakes are worthy. Our traumas are worthy as well. The very paths we are told not to tread are the paths that hold the keys to our deepest understanding of love for our lives and ourselves. Self love is the gateway to truly loving another…deeply. We were born to be loved and to love...fiercely.
Then she finished it off with, "Will, I love you. Happy Valentine's Day. This is for you." Hmm, nothing says everything is totally fine like a bunch of heartfelt words about struggling and a publicly displayed love song about how close you want to be to someone. [E!]
---
G/O Media may get a commission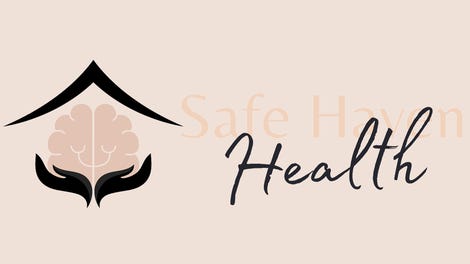 Addiction counseling
Safe Haven Health
Oy. Two weeks before she died, Whitney Houston apparently tried to get a facelift from a Beverly Hills plastic surgeon, but he refused to do it because she didn't pass the routine medical exam necessary before surgery. Meanwhile, her makeup artist Reginald Dowdley is saying that, despite the fact that she must not have been in good health, in the time just before she died, "She seemed good and vibrant and full of life. She had no idea this was going to happen." Sad. [Radar]
More info about Whitney's funeral on Saturday just keeps coming. Kevin Costner, her former "bodyguard," is apparently going to speak. As is her longtime producer Clive Davis. Stevie Wonder is going to perform. And Oprah has made the exclusive guest list. [OMG!, TMZ]
And finally, after leaving the tour with New Edition to be with his daughter Bobbi Kristina, Bobby Brown is set to rejoin his bandmates tonight and continue touring. They'll be in Connecticut the night of Whitney's funeral in New Jersey, so it's still possible he could attend. [E!]
---
Angelina Jolie doesn't always seem like the most emotional creature, but she showed her softer side while attending the Bosnian premiere of movie In the Land of Blood and Honey. When she took the stage, Jolie was overcome with emotion and got choked up after she got a standing ovation from the audience. She said,
I can't tell you how much it means to be here with all of you and to share this film and that you're receiving it so warmly means the world to me. I care so deeply for all of you in this country.
And if I'm not mistaken, a tiny bit of her mascara might have actually run down her cheeks. Aww, stars, they're just like us! [E!]
---
It's always amusing to hear a 22-year-old speak with total authority on their still developing love life. Taylor Swift has pronounced, "[I'm] completely [single] … I'm actually really good at being single. As much as I love to complain about it, I'm actually very independent and I'm fine. I'm really good by myself." She was then asked whether she has a type, to which she said, "No, I'm random. There's no way to predict a pattern. That's what my friends tell me. So, that's also kind of good, [it] sets the bar low for the future." Hmm. Yes, always great to set the bar as low as possible in the dating world. Maybe a more optimistic spin would be to say that it keeps your options open… [Access Hollywood]
---
It's kind of nice to know that even movie stars get embarrassed by their parents. Cuba Gooding Jr. told Graham Norton that his dad once paid a visit to the Jerry Maguire set and humiliated him by asking his costar Tom Cruise a very personal question: "He gave Tom Cruise a hug and said, 'I love you man. Now seriously, are you gay or not?'" Cruise was cool about it and said no. But it led Cuba to ban his father from ever visiting him on set again. [HuffPo]
---