Lawyers representing "Jackie," the University of Virginia student who became the subject of a retracted, controversial Rolling Stone piece, are asking a judge to cancel her scheduled deposition. According to her lawyers, Jackie, who says she was a victim of gang rape, will be "re-traumatized" if she is required to testify in a defamation lawsuit filed by a UVA dean against the magazine.

In May, Nicole Eramo, an associate dean at the university, filed a defamation lawsuit against Rolling Stone. In the 9,000-word story, Rolling Stone portrayed Eramo as callous and incompetent, a profile drawn completely from the description of Jackie. Eramo argues that the description was not only inaccurate but was done out of purposeful malice. And "Jackie" would obviously be a key witness for Eramo in this suit.
But Jackie is contesting the deposition. The Washington Post reports that new paperwork filed by her lawyers argue that forcing Jackie to testify would cause "psychological harm" and have "irreparable consequences." The Post reports:

"Forcing her to revisit her sexual assault, and then the re-victimization that took place after the Rolling Stone article came out, will inevitably lead to a worsening of her symptoms and current mental health," Jackie's attorneys wrote, citing "extensive support in the medical literature" that shows "sexual assault victims will experience trauma if they are forced to revisit the details of their assault."
In the past, Eramo's attorneys have described Jackie as a "serial liar," who fabricated the Rolling Stone story to garner romantic attention. The dean's lawyers want Jackie to detail her relationship with Rolling Stone, ostensibly to explain how and why the story came to be. It's a question many are likely eager to hear answered. Both Rolling Stone and the story's writer, Sabrina Rubin Erdley, support Jackie's deposition. The magazine argues that it would bring much-needed context to both the story and its production.
For her part, Jackie has stood by her story, reiterating to the Post that she was gang-raped at Phi Kappa Psi at the University of Virginia in 2012. Jackie also declined Eramo's offer of an abbreviated deposition if she admitted that she fabricated the story.
G/O Media may get a commission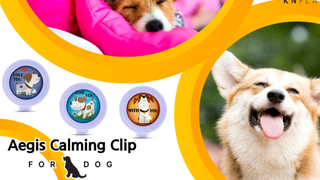 20% off
Aegis Calming Clip for Dogs
Jackie's deposition is currently scheduled for April 5. Her lawyers have also asked the judge for a secret location, as well as a gag order on anyone who would be knowledgable about her statements during the deposition.
Image via Getty.