Last month, when Governor Jan Brewer signed the absolutely insane bill that pegs a pregnancy's beginning as two weeks before conception, it seemed hard to believe that it wasn't a stealthy, elaborate gambit to drive everyone with Fallopian tubes out of Arizona. Well, it wasn't. But this is!
After a 116-day session that basically proposed to regulate what goes into ladies (birth control, which they angle to remove from health care packages) and what comes out of ladies (babies), Brewer and the Republican-led Arizona legislature has now taken measures to cut off Planned Parenthood's access to taxpayer money funneled through the state for non-abortion services. The use of public money for abortions had already been banned except to save the life of the mother, but apparently that already-extreme restriction wasn't Fun Time Fascist enough for them to get their rocks off.
Brewer signed the bill into law while speaking at a reception for anti-abortion group the Susan B. Anthony List, who throws their weight into electing anti-abortion officials to public office. Otherwise known as the Galactic Empire. She told them:
"This is a common sense law that tightens existing state regulations and closes loopholes in order to ensure that taxpayer dollars are not used to fund abortions, whether directly or indirectly. By signing this measure into law, I stand with the majority of Americans who oppose the use of taxpayer funds for abortion."
G/O Media may get a commission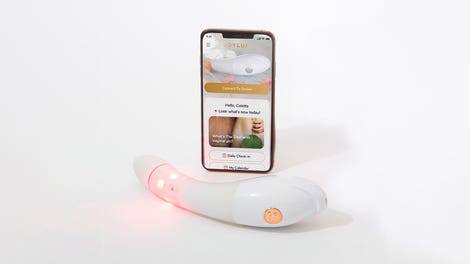 $50 Off
Joylux vFit Gold Device
As a result, the organization will fall behind on the health care and family planning services it provides for almost 20,000 women. Similar incarnations of the funding ban have been attempted in six other states, and three—Texas, Kansas and Indiana—are being contested in litigation by Planned Parenthood. Arizona's organization has hinted that they'll also be fighting back, and also that the law is also a niche attack on low-income women, according to Planned Parenthood president Bryan Howard.
"We are most concerned about the women and men who could be forced to go without health care as a result of this bill. We remain committed to providing Arizona communities with the professional, nonjudgmental and confidential health care they have relied on for 78 years."
'Arizona gov. signs Planned Parenthood funding ban' [Reuters]