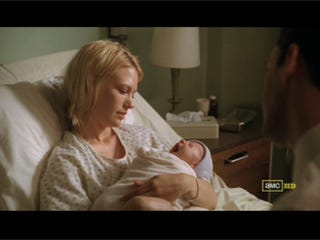 Personal Astrology Profile for Eugene Draper
Birth Date and Time..... June 21, 1963 4:56 AM
Birth Location.............. Tarrytown, New York
Introduction
The interpretation of your astrology chart begins on the following page.
You will find that the interpretation of your chart is written in simple language, uncluttered by astrological jargon. If a statement appears to contradict another statement, then you exhibit these opposite qualities at different times in your life. For example, a statement that you are highly sociable and gregarious and a statement that you prefer solitude seemingly contradict each other; this means that you vacillate, and need both sociability and solitude at different times.
The astrological factor that the interpretation is based on is also given. The astrological factor is given for the benefit of astrologers and students of astrology. If you are not a student of astrology, then obviously the factor will not be meaningful to you, and you can ignore it.
If you find this interpretation of your birth chart interesting and informative, you might want to discuss your birth chart with a professional astrologer to learn more about the astrological influences on your life.

Planetary Positions, Aspects, and Orbs

Your birth chart interpretation is based on the positions of the planets at the time of your birth. For the benefit of students of astrology, these positions, along with other technical information, are listed below:
Sun 29 Gem 17 Pluto 9 Vir 47
Moon 27 Gem 41 N. Node 20 Can 28
Mercury 7 Gem 52 Asc. 21 Gem 38
Venus 10 Gem 23 MC 26 Aqu 45
Mars 9 Vir 26 2nd cusp 12 Can 18
Jupiter 15 Ari 47 3rd cusp 2 Leo 43
Saturn 22 Aqu 51 5th cusp 28 Vir 44
Uranus 1 Vir 57 6th cusp 10 Sco 21
Neptune 13 Sco 11
Tropical Placidus Daylight Savings Time observed
Aspects and orbs:
Conjunction : 7 Deg 00 Min Trine : 5 Deg 00 Min
Opposition : 5 Deg 00 Min Sextile : 4 Deg 00 Min
Square : 5 Deg 00 Min Quincunx : 3 Deg 00 Min
Conjunct Asc : 3 Deg 00 Min Above, 5 Deg 00 Min Below
Section 1: How You Approach Life and How You Appear To Others
The following is a description of your basic stance towards life, the way others see you, the way you come across, the face you show to the world. In Chapter 3 you will read about the "The Inner You: Your Real Motivation", which describes the kind of person you are at heart and where your true priorities lie. Read this chapter and the next one and compare them - there may be significant differences between them, in which case "the inner you" may not shine through and others are in for some surprises when they get to know you at a more than superficial level. This chapter describes the costume you wear, your role in life, while Chapter 3 talks about the real person inside the costume.
Gemini Rising:
You are always questioning and learning, and you seem young and alive no matter what your chronological age, for your mind is always alert, curious, flexible and open to new experiences. You have a childlike enthusiasm for anything new and you learn easily, but you also get bored rather quickly. You can be something of a scatterbrain, for you tend to have so many ideas and irons in the fire that it is hard to keep track of them all. You need and crave variety, change, mental stimulation, and an active social life.
Articulate, clever, often funny and witty, you are always a refreshing and interesting conversationalist. You enjoy meeting and interacting with a variety of different people. You are friendly, flirtatious, and charming in a light, playful way, and no matter how badly you may be feeling, you never appear heavy or somber. You may seem frivolous to other, more serious souls. You have a sense of humor and a sense of perspective that prevents you from taking yourself or life too seriously. In fact, you may seem flippant or unconcerned about matters that others consider very important.
In general, you respond to life mentally and objectively rather than emotionally, and you may not empathize with people very much. You do not like to be weighed down with too much responsibility or with others' emotional burdens. Furthermore, if you cannot UNDERSTAND something reasonably and logically, then very often you would prefer to ignore it, including your own and other people's irrational feelings, desires, and needs.
Consistency and reliability are not great virtues of yours and your life is apt to be full of changes and movement due to your restlessness. You become nervous and fidgety if things are not moving quickly enough. You are interested in what is current and up-to-date, the newest trends in thought or style.
Your gifts are a quick mind, verbal facility, a flair for language, social sophistication and polish, the ability to communicate, converse, and build bridges between people and between ideas. You tend to become an incessant chatterbox or gossip if you do not have work or other activities that utilize your mental, verbal, and social skills.
Saturn Trine Asc.:
To others, you appear capable, mature, and down to earth. Even when you were young, there was a certain practicality and responsibleness about you that inspired people to rely on you. You keep your cool in most situations.

Section 2: The Inner You: Your Real Motivation
Ascendant in Gemini and Sun in Gemini:
The way you appear or come across to others is very congruent with your true nature so "what you see is what you get". The description below reinforces what you read about yourself in the previous chapter.
Sun in Gemini:
You are, in many ways, an eternal child. Your mind is bright, alert, curious, flexible, playful, and always eager for new experiences - and your attention span is often quite brief. You grasp ideas quickly and once your initial curiosity has been satisfied, you want to go on to something else. You crave frequent change, variety, meeting new situations and people.
It may be hard for you to decide just where your talents and true vocation lie, for you have a multitude of interests and are loathe to limit yourself by concentrating on just one. You are easily distracted by all of the other fascinating possibilities. Your curiosity and restlessness propel you into many different experiences in life, and you are willing to taste or try anything once. Doing the same thing over and over again, even it is something you do well, is real drudgery for you.
You live in your head a great deal - reading, observing, thinking, spinning ideas around - and you need mental stimulation every bit as much as you need food and drink. In fact, if you had to choose between a good book or movie and a good lunch, you would very likely choose the former. You have a creative mind and often live by your wits.
You are also a very social creature, with a strong need to communicate and to interact with people. You enjoy using and playing with words and have a real flair for getting your ideas across in a clever, interesting, articulate manner. Writing or speaking are areas you have talent for.
You also have a rather light and mischievous sense of humor, and often do not take anything too seriously. Though you crave emotional involvement, it is hard for you to achieve it, for you are frequently unwilling to commit yourself to anything, to take responsibility, or to limit your personal freedom and mobility.
Your happiness lies in using your creativity and your language skills to communicate something meaningful, to teach, inspire, or bring people together. You have an unbiased mind and can usually offer a fresh, clear, uncluttered perspective. Your faults are your lack of constancy and persistence, and your tendency to overlook or ignore deep emotional issues and other people's feelings.
Sun in 1st house:
You have a clear sense of yourself and therefore convey a strong impression to others of who you are and what you want. Assertive and self-motivated, you can be a leader - one whom others look to for direction - but you compete and often clash with other strong individuals. You feel a need to be in control of your own life and you can be too self-involved, too immersed in your own interests, and oblivious to others at times.
Sun Conjunct Moon:
The above description of you is so deeply ingrained that you have little objectivity and often little appreciation for other, different ways of approaching life. You tend to be one-sided. There is little ambiguity in your makeup and you generally know what you want and what will make you happy.
Sun Sextile Uranus:
You are an original! You radiate a sort of electrical excitement about the things you are interested in, and convey this to others, but you get bored rather quickly also. You don't mind being a bit unusual or breaking a few rules either.

Sun Conjunct Mercury/N. Node

You have a strong need for intellectual contacts and associations and like to share your intellectual interests with others. This could be in meetings or by joining various clubs and organizations.
Sun Conjunct Venus/N. Node
You are polite and gallant and make a special effort to meet others half-way. You have the ability to give and receive love. Nurturing friendships, personal love relationships and social life is important to you.
Sun Conjunct Jupiter/Pluto
You are capable of extraordinary physical or mental efforts to gain success and achieve something that will bring you recognition and respect. You have a strong need for authority and power over others and are likely to perform better in a leading position.
Section 3: Your Elemental Nature
Your fundamental needs, values, and orientation towards life are symbolized by the four astrological elements. Each person has their own unique balance of these four basic energies: fire (warmth, inspiration, enthusiasm), earth (practicality, realism, material interests), air (social and intellectual qualities), and water (emotional needs and feelings).
Your "elemental make-up" is described below. Remember that most people are "unbalanced" or lopsided, and if you are lacking or deficient in a certain element (or elements), it simply means that you need to consciously develop that aspect of yourself to learn to appreciate and/or to work harder in that dimension of life.
Sometimes we overvalue the element that we are least endowed with, sensing it as a lack within ourselves, but more often we neglect or ignore it. The qualities described below will be reiterated and explained in more detail in the following chapters.
Air Element is Strong (F,E,A,W Scores = 2,6,40,1):
You have a great capacity to relate to, appreciate, and understand different people and points of view, and you tend to be quite liberal in your attitudes. You are primarily a thinking person who requires much intellectual and social stimulation, conversation, and interaction. You comprehend abstract reasoning and concepts very quickly and like ideas, language, and culture. You can't imagine being happy in a world without books, films, or interesting companions.
There is an androgynous quality to you, and you relate equally well to men and women, having both male and female characteristics in nearly equal measure yourself. You tend to see someone as a person first, rather than identifying them solely with their gender.
Friendship is very important to your sense of well-being. You thrive on camaraderie, teamwork, social participation and sharing. However, you are also quite objective about them and there is often a touch of impersonality or detachment to your relations with others.
Your mind is your real gift: thinking clearly, logically, and creatively, planning and organizing efficiently, and communicating intelligently. However, you tend to live in your head - reading about, talking about, and observing life without becoming completely immersed in it. Avoid becoming a dabbler. You need to develop constancy, stability, and depth.

Fire is Weak (F,E,A,W Scores = 2,6,40,1):
You are likely to be overly humble or unsure of yourself and to look to others for inspiration, motivation, reinforcement, and approval. Tending to be somewhat passive, you must learn how to take initiative and motivate yourself.
A lack of warmth (either physically, emotionally, or both) may be evident in you, which can show itself physically as a low energy level, paleness and lack of color in the skin, or a tendency to be easily chilled, and emotionally as a marked coolness or aloofness with little spiritedness, joyfulness, or enthusiasm for living. Eating warming, spicy foods, living in a warm, sunny place, and using fire in your daily life (lighting candles, using a wood stove or fireplace for heat) can help balance you. Also, spending time with warm, cheerful, positive-minded people and developing a philosophy based on spiritual optimism can stir up your own zest of life.
Positively, you are unlikely to be egocentric and have a capacity for great patience and peacefulness.
Water is Weak (F,E,A,W Scores = 2,6,40,1):
You have difficulty dealing with your own and others' emotions. Feelings and the emotional reality of a situation are often ignored or discounted by you and you may thus seem insensitive or uncaring to others. Deep emotional rapport, empathy, compassion, and sensitivity to the feelings of others is something that you need to develop, and will be in more evidence later in life rather than in your youth.
Though you may appear emotionally self-sufficient or above it all, your denied feelings can result in physical problems, so it is wise and important for you to learn to acknowledge and express all of your emotions.
You may also find that you crave a great deal of liquid, or to live near bodies of water, as a way to gain balance.
Section 4: Mental Interests and Abilities
Mercury in Gemini:
You have an extremely active, lively and versatile mind with a multitude of interests and an inexhaustible curiosity about life. You are quick to grasp new concepts and equally quick to lose interest in an idea or project once your curiosity has been satisfied. You like to taste a little bit of everything -concentration and disciplined study are not your strong points. Mentally restless, you may change jobs or locations frequently, or do work that involves movement, travel, and variety.
You have a flair for language, playing with words, speaking, writing, or teaching in an entertaining and informative way. You also enjoy meeting new people, conversing and learning a little bit about them, and you work well with the public.
Sales, advertising, communications, journalism, or public relations are good areas for you. Your ability to be articulate and to communicate well is one of your greatest strengths.
Mercury in 12th house:
You don't speak up readily, even when you have a lot to say! Also, your mind tends to drift and you find it difficult to study very factual material that doesn't have much color or imaginative appeal. Your intuition and first impressions are likely to be quite accurate, however, and you tend to depend upon this faculty in making decisions.
Mercury Conjunct Venus:
You appreciate aesthetics and have a fine sense of form, design, and beauty. You could develop considerable technical skill as an artist, designer, craftsman, or creative writer. You could also sell objects of beauty - artistic products, cosmetics, jewelry, etc.
You have the ability to please and harmonize well with others and tend to ameliorate relationships between people. Your sense of humor, tact, and personal charm are of great benefit to you in any work with people on a one-to-one level.
Mercury aspects Venus and Mars:
Although your tact was commented on above, you can also be very direct, even brutally frank, in the way you communicate, as mentioned below.
Mercury Square Mars:
Argumentative and rather aggressive and critical in discussions, you tend to turn any conversation into a debate, and sometimes a verbal war. You could be a spokesman for a righteous cause, a lawyer vigorously defending a client, a sharp analyst or critic. You are a convincing speaker, but are not especially receptive to the ideas and opinions of others. You have a forceful intellect and an aptitude for mental work.
Mercury Square Pluto:
Never satisfied with the face value of anything, you are always probing beneath the surface for deeper reasons and hidden motives - though you rarely reveal your own. You have a very suspicious, even paranoid, side. You mind is penetrating and deep and you have an aptitude for research, investigative reporting, or private investigation. You are keenly interested in the deeper aspects of the human psyche, with a sort of "x-ray vision" regarding the inner motivations and intentions of others. You are drawn to anything secret, hidden, or mysterious, and may pursue esoteric or occult studies. You are also a forceful and convincing speaker or writer, with the ability to influence people's thinking by the sheer power of your conviction.
Section 5: Emotions: Moods, Feelings, Romance
Moon in Gemini:
You do not appear to be an intensely emotional or sentimental person, and you are often unaware of your own or other people's deeper feelings and emotional needs. Tears and tantrums bewilder you and make you very uncomfortable. You would rather settle differences by talking things out reasonably and rationally, but you tend to ignore or poke fun at any attempt to probe your own or others' inner depths.
You avoid heavy, demanding emotional involvement and are wary of making personal commitments.
You need plenty of mental stimulation and you feel close to people with whom you can share thoughts and mental interests. Conversation is very important to you. The strong, silent type of partner is not for you.
Moon in 1st house:
You have a soft exterior and tend to relate very personally and sympathetically to other people. However, you sometimes let your emotions overpower your reasoning and logic, and consequently you are sometimes biased in your opinions. You are impressionable and rather gentle, or at least that is the way you appear. Your feelings are on the surface and you can not hide your emotions.

Moon Trine Saturn:
You have an inner poise and balance that enables you to act in a cool, efficient manner during emotional traumas and stress. You keep perspective and objectivity about highly charged emotional issues - sometimes to the chagrin of others who might wish that you would react more intensely. You are quietly supportive and faithful to your friends and loved ones.
Moon Conjunct Mercury/N. Node
Your interaction with others has an emotional overtone and you have a strong desire to share your feelings with others. Your circle of friends is likely to be large and you enjoy many pleasant meeting with them.

Moon Conjunct Mars/Jupiter
You are very intuitive and have the ability to make the right decisions guided by you inner feelings. You have a sense of honor and pride and are considerate of others. Others respect you and are willing to help you, because you don't act out of petty motives.

Moon Conjunct Jupiter/Pluto
You have a very rich emotional life and the ability to do the right thing at the right moment. Through an appeal to the feelings, you are able to influence the public; you may have the desire to work in some capacity to bring about social improvements.
Venus in Gemini:

In love, you are more interested in a person's sense of humor and intelligence than in their physique. You like a partner who is mentally alive and who keeps you guessing a little bit, and you become restless and bored with someone who never asks questions, never changes or surprises you. Talking, sharing ideas, going places together, and learning new things together is very important to your happiness. You need lots of social stimulation, are something of a flirt, and like to have many friends of both sexes. A possessive, jealous partner is very stifling for you.
Venus in 12th house:

You often hide your affection, or find your feelings difficult to express or get across to the person you love. Being openly affectionate and trusting often doesn't seem safe to you. You may feel your love won't be appreciated or reciprocated. You may get involved in secret love affairs or fall in love with a person who is quite unavailable to you. Love and sacrifice often seem to go hand in hand for you - having to give something up to be with the one you love, or having to relinquish some person or some aspect of an important love relationship.
Venus Square Mars:

You are intensely amorous and attractive to the opposite sex, and are not inclined to friendly platonic relationships. There is much tension in your love life - often because you put your desires ahead of your partner's, and are impatient about having your love needs satisfied. The whole arena of love, romance, and sex is endlessly fascinating for you and you are not happy without a love partner. You can "burn yourself out" by pouring so much of your energy into romance.

Venus Quincunx Neptune:
It is absolutely essential for you not to deceive yourself when it comes to love, romance, or the true nature of other people. You tend to be in love with love, and can be incredibly naive and easily seduced. Confusion, disappointments, and regrettable mistakes in both emotional and financial matters may result. On the other hand, it is also possible you will use your attractiveness or charm to deceive others. Clarity, directness, honesty, and realism regarding romantic love and people in general, need to be developed.
Venus Square Pluto:
You experience powerful, compelling emotional and sexual attractions, and you may feel that you have little choice or control over your desires. You have an intense need for love and may be emotionally greedy or insatiable. Your love life is passionate and often tumultuous and painful as well. Jealousy, power struggles, or possessiveness can become areas of conflict in your relationships. Positively, you can be unusually creative and bring about beneficial and healing changes in the lives of others, motivated by your deeply felt love.
Section 6: Drive and Ambition: How You Achieve Your Goals

Mars in Virgo:
You are a perfectionist and have high standards for your own work. You often feel that if you want something done right you must do it yourself, for others do not do as thorough a job as you do. Doing a task well is very important to you, and you may labor over minute details that others wouldn't bother with. You strive for accuracy, efficiency, and precision, and you become very irritable when things are not done "right".
On the other hand, you can become so much of a perfectionist and so self-critical that you will not even attempt many activities and projects, feeling that your efforts simply won't be good enough. You are usually modest and realistic in assessing what you can accomplish and, if anything, you underestimate yourself. Of course, practice makes perfect, and if you do apply yourself diligently in some area, you gradually gain self-confidence as you master skills and develop expertise.
You conserve your energy and pace yourself so that you do not waste or diffuse your efforts. An unwillingness to take risks or venture from the beaten track can sometimes limit your opportunities. In short, you may not aim high enough and settle for too little in life.

Mars in 4th house:
It is not easy for you to show the world at large your angry or competitive side, but your family sees this side of you more often. Temper tantrums, tumultuous family relationships, or a great deal of competition between you and one or more of your relations is likely. You like to be the one in charge in your home and you put a lot of energy into making it the way you want it.
Mars Sextile Neptune:
Unlike some who have hopes and fantasies, you are a person who tries to live out these dreams, no matter how impractical or fantastic they seem. You have a quixotic, idealistic streak. You may be more inspired to work for some higher cause than simply for your own personal achievement.
Mars Conjunct Pluto:
When you want something, you go after it with passionate zeal and are sometimes so driven by your desire that you lose all objectivity. You get so deeply involved in whatever you are pursuing that you become one-sided, even fanatical. Strong-willed and stubborn, you insist on having your way no matter the cost. You are fascinated with power. You often try to overpower anything or anyone you perceive as an obstacle, if not physically then by the force of your will. You can be ruthless and impersonal when it comes to achieving your ambitions and goals in life. You have enormous energy and are capable of extraordinary effort and great achievement. You can also become a compulsive workaholic.
MC Conjunct Saturn:

Your role in life is apt to be one of great responsibility and you take your tasks very seriously. A certain heaviness weighs on you because of this. You may have been unusually ambitious or mature at a tender age. You advance and attain your aspirations through dedication and perseverance, rather than fortune.
Sun Trine MC:
Happiness and fulfillment in your career are likely, because you give your all to it and will not make the sorts of compromises that others feel compelled to make in order to succeed. Self-expression and being your own person are very important to you.
Enormous aid is apt to come to you through your father or another important man in your life. Your relations with superiors and those in a position to boost your career are usually excellent.

Moon Trine MC:
Your career is apt to involve protecting, caring, nurturing, or "mothering" in some aspect. Home, family relationships, cherishing the past, continuing a tradition are also featured. You're apt to be quite popular through your profession or business.

MC Opposition Mercury/Neptune
Your inner life tends to be full of imagination and you are likely to have far-reaching ideas and plans. Peace-loving and generous, you are very sharing in your relation with others. But you also could become the victim of unintentional slights.
MC Opposition Venus/Neptune
Your disposition could seem a bit strange to others and you have a tendency to lose yourself in illusions. You have a very dreamy nature and are inclined to fantasize about erotic and sexual situations.
Section 7: Growth and Expansion: Areas That You Enjoy

Jupiter in Aries:
You believe strongly in the power of positivity and in each individual's ability to make life anything desired through one's own initiative and effort. The more you rely on yourself, the better you feel, and you find it difficult to ask for or accept outside help. The joy of competing (and especially winning!) runs deep in you.
Jupiter in 11th house:
You have good fortune working with groups, organizations, and others who share your ideals. You go further if you unite your efforts with others, as in clubs, networks, or civic associations. Social improvement, or benefiting your community is very important to you.
Jupiter Quincunx Neptune:

You are prone to impractical dreams and schemes and quixotic visions of what could be. If your plans are too farfetched or grandiose, they are apt to never be realized. Even if other factors in your chart indicate that you are a well-grounded, realistic person, you still have this unfettered imagination which sometimes runs away with you. Occasionally you can be duped.

Jupiter Conjunct Mercury/Saturn
You have a serious and structured perception of reality, are able to concentrate well, and you do everything in a methodical way. Very thorough and industrious, you work hard towards the accumulation of possessions and property.
Jupiter Conjunct Venus/Saturn

You are likely to keep more to yourself and seem to be happier by yourself than being with other people. You prefer a simple way of life and could get married to someone with considerable difference in age.

Section 8: Areas That Challenge You Or Are Difficult For You
Saturn in Aquarius:
You have an innate distrust of groups and/or a cynical attitude toward society that may leave you feeling out of step and unable to participate in activities with your peers. Overcoming a sense of aloofness and alienation from others is an important task for you.
Saturn in 9th house:
Your attitude toward religion, philosophy, and politics is very conservative and possibly narrow or rigid. On the one hand, you may believe in nothing that is speculative or intangible, requiring proof for any idea presented to you. Each idea is thoroughly and systematically examined. On the other hand, you may tenaciously cling to your grand philosophical or metaphysical beliefs and opinions, refusing to modify them or to be open and receptive to others' insights and perspectives.
Your overall outlook on life is serious, and you may feel that life or God will punish you if you do not watch your step!
Now we will discuss patterns of behavior which you instinctively and habitually revert to when under stress - a mostly unconscious process and one which you are apt to overdo because it is so familiar and thus easy for you. The direction you need to follow in order to develop balance, greater awareness, and wholeness is also described.
N. Node in Cancer:
When under stress you are apt to close down the flow of your emotions, ignoring your needs and feelings in order to do what you perceive as your duty or simply what the practical realities of the situation require. This can lead to a certain rigidity and hardness. If overdone, self-control, self-discipline, or an exaggerated concern over what society, family or others expect of you makes life more a burden than an adventure.
Developing tenderness, caring, feeling, and the feminine, nurturing aspects of yourself is an important step in your unfolding. You need to learn how to nourish and lovingly attend to both yourself and others. Letting yourself be taken care of sometimes is okay!
N. Node in 2nd house:
The arena you are most likely to wrestle with these issues is in your dealings with money, financial security, tangible assets and possessions. The qualities described above are ones you need to integrate in tangible ways: how you make a living, building assets and a secure material base, what you do with the resources you have. Try to avoid overinvolvement or entanglements with other people's money matters, legal business, and personal affairs.
N. Node Conjunct Mercury/Uranus

You co-operate well with others and have the ability to give and receive stimulating suggestions. You are always receptive to new ideas and ready for spontaneous group efforts. You seem to have an instant recall of things and are likely to act just as quickly.

N. Node Conjunct Venus/Uranus
Your feelings are heightened when you are with others and you have the ability to open up to them and show your feeling without reservation. Lead by your instincts, you are likely to have many spontaneous contacts with other people.
Section 9: Originality and Imagination Areas Where You Are Creative, Unique, Unstable, or Compulsive
Uranus in 4th house:
Your childhood or your relationship with your parents was unsettling or unstable in some way, so that you may never have felt that you had firm ground beneath your feet. One of your parents may have been unusual, eccentric, or an inconstant influence in your life. Abrupt changes in location or in family relationships may have made you feel insecure, but positively you were given more freedom and less pressure to conform to conventions, which enables you to be more of an individual and less tethered to restrictive ideas of how one "should" behave, feel, or live.
Neptune in 6th house:
You have a sensitive physique and may have allergic responses and sensitivities to foods, medicines, or anything you take in from the environment. Emotional stress and confusion seem to affect you physically, even more quickly than they affect other people.
Pluto in 4th house:
There was much that was hidden or secret in your childhood home, and you absorbed a sense of shame or a feeling that you need to hide and protect who you are from others. One of your parents had an especially intense bond to you and profoundly influenced you, perhaps dominated or controlled you in subtle ways. Unlocking the secrets of the past, and learning to be intimate and close to others without controlling or being controlled are issues for you.

Uranus Conjunct Neptune/Asc.
You tend to submit to other people's wishes too easily and put their needs before your own. At times you may suddenly realize their underhanded motives and find out that they were only trying to deter you from the pursuit of your objectives.
Neptune Opposition Mercury/Jupiter
You are very imaginative and well inspired, but have a tendency to think that nothing can defeat you. You may take foolish risks by misleading or deceiving other people with schemes that you know to be dishonest.
Neptune Opposition Venus/Jupiter
You tend to seek eternal happiness and have only beautiful images in your mind. You overlook the very real aspects of life and may fall in love with someone because he or she is so perfect. But afterwards, you may have difficulty accepting their faults and end up being disappointed.
Section 10: Generational Influences: Your Age Group
In this chapter we will discuss characteristics and traits of your generation. Of course, you may not share all of the characteristics of your generation, but you are greatly affected by the tone that is set by your generation.
The first topic is "The Subconscious and Emotional Drive of Your Age Group". In this section we will describe a deeply felt urge, even compulsion, of your age group. This deeply felt drive comes to the surface with great force and power, and consequently leaves in its wake considerable upheaval and change. The second topic is "The Ideals and Illusions of Your Age Group", that describes the dreams, fantasies, and spiritual aspirations of your age group. The third and last topic is "What is New and Different in Your Age Group", which describes areas in which your age group tends to be innovative, inventive, unusual, and also where it may be unstable and unreliable.
The characteristics described below may affect a group of people for anywhere from a few years to about 30 years. There are one or more different astrological factors described in each of the three sections below.
The Subconscious and Emotional Drive of Your Age Group

Pluto in Virgo:

You are part of a 15 year group of people that are driven by the need to find an ethical standard and a clear sense of what is right and what is wrong. There is a subconscious drive to straighten out all the world's evils and create a world of perfect order. There is a feeling of repulsion to anything ugly, dirty, or grotesque. Oddly enough, there is also often a fascination with these very things that are so distasteful, and often a feeling of hopelessness and despair about the world's condition.
These inner, emotional and conflicting qualities are reflected in the attitudes and life styles of your generation. Most people of your age group are conservative and ethical, and a small minority goes to the opposite extreme and relishes being strange or unusual in appearance, and sloppy or even grotesque in manners and appearance. There seems to be no middle ground for your generation. Usually, the rebellious type of behavior comes out during adolescence, and tends to subside thereafter, and your age group tends to be very conservative in later life.
Your age group is not very good at compromising and tends to have strong ideas about what is right and what is wrong. There is a strong feeling that you must extinguish evil in the world. Certainly, fostering good works is very commendable, but a categorical and simple-minded response to complex issues is not helpful. Your age group will undergo great transformations in attitudes regarding Good and Evil and will swing to great extremes. Your generation will also make great contributions in the areas of medicine and nutrition, ecology, and education.

The Ideals and Illusions of Your Age Group

Neptune in Scorpio:
You are part of a 14 year group of people that have very intense psychic sensitivity and imagination. Your age group is very attracted to the strange, weird, and unusual. The sense of the macabre and bizarre is strong, and this is reflected in much of the music, art, and fashions of your age group. Novels and movies with mystery and chilling suspense are also popular with your age group. Emotional depression, drug use, and suicide are likely to be relatively high in your age group. There is also a deep mystical sense, and Eastern religions and meditation are very attractive to your age group.
Neptune Sextile Pluto:
The entire generation to which you belong has tremendous opportunities for spiritual rebirth and awakening. This will not be forced upon you or precipitated by unavoidable events, rather it comes from an inner yearning and a natural propensity to seek the depths.

What is New and Different in Your Age Group
Uranus in Virgo:
You are part of a 7 year group of people who employ their skills and creativity to bring about a great deal of practical reform in education, medical care, and other social services. Your innovations are not radical or unusual, but they are usually effective.
Your generation also has a curious mixture of both conservative, ethical people, and rebellious, disruptive people. There seems to be little middle ground for your age group, and you swing to one extreme or the other. The conservative people strive to reinstate strict moral standards, want to swiftly punish criminal behavior, and strive to highlight the importance of old-fashioned values in our lives, laws, and overall life style. On the other hand, the rebellious people of your generation are angry at the established way of doing things and act in a defiant, crude, and coarse manner.