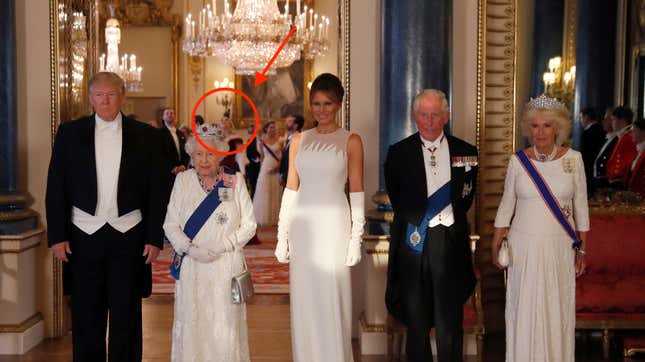 Last night, the president's adult children got to dine with the Queen and other members of the royal family as part of a state visit to the United Kingdom. Surprisingly, they let Tiffany join! Good for her.

Tiff had a lovely time, posting this snap on her Instagram Story and helpfully geotagging it "Buckingham Palace":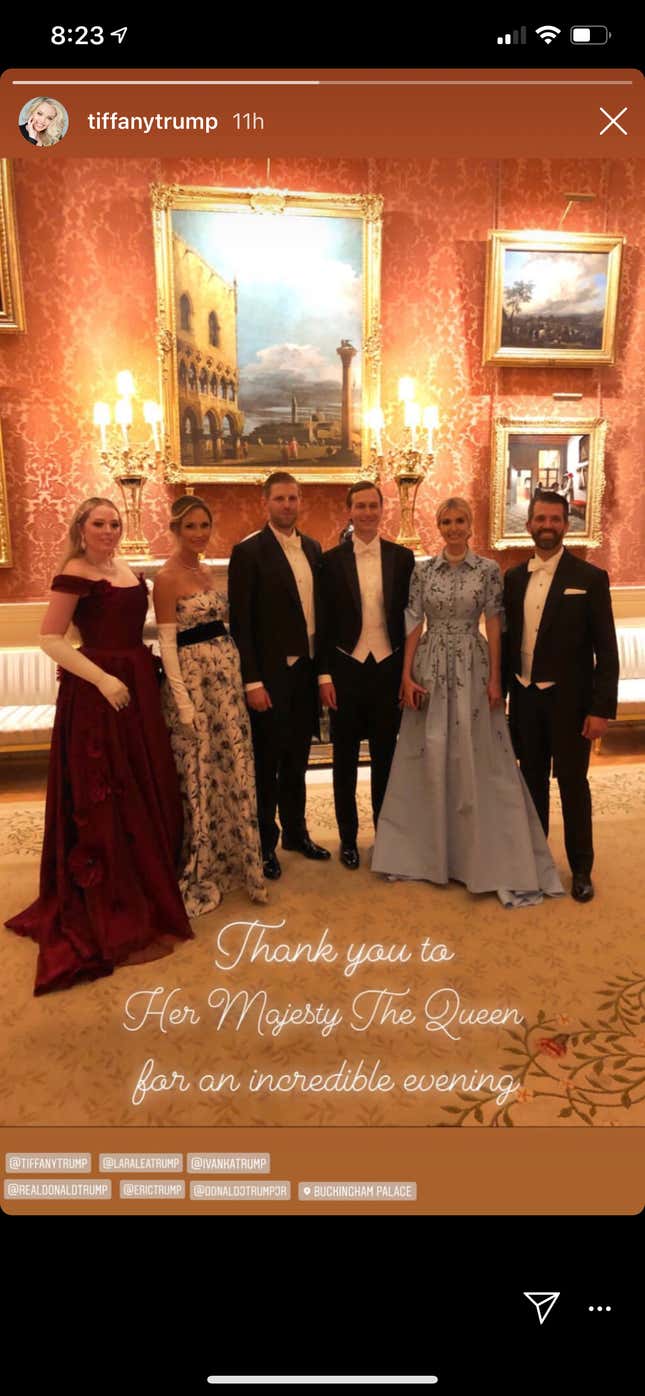 And here she is again, staring up at the ceiling with her brothers: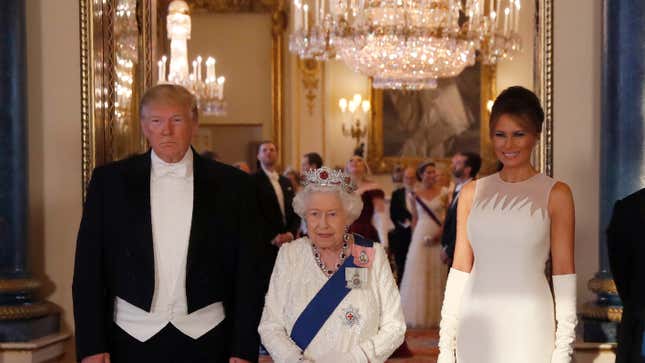 This vacation for the Trump children, meanwhile, is costing us quite a bit of public funds—the Guardian reports that millions have been shelled out on luxury hotel suites in London for the entire entourage.

Meanwhile, this isn't fucking creepy at all: