A Facebook page that was created on Wednesday is receiving a lot of attention on the internet, and it's not just because the page is in support of the Israeli Defense Force. It's because the photos that line the page's wall are of scantily-clad women with "I <3 IDF" written on their breasts.
Here are just a few selections from Standing With IDF:
G/O Media may get a commission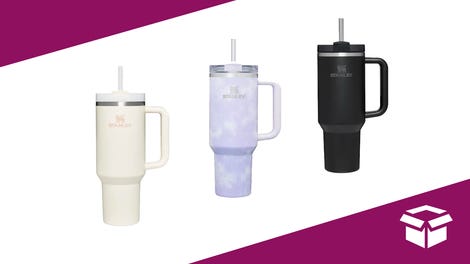 Up to 45% off
Stanley Cup Sale
Let's agree on one thing: People can do whatever they want with their bodies and if posting photos of their Sharpied breasts is what they want to do, it's totally up to them. But that doesn't mean that we can't ask the question of why: Why is this the way people are protesting in particular? Is it to show that they're so supportive of the IDF that theyd literally get naked for them? Is this a way to remind the soldiers that at home (and sometimes in California) there's a girl worth fighting for?
As Salon points out, some people may just be doing this as a way to celebrate their freedom (and nudity is liberating) or to show the world that they're going to continue living their lives while the conflict rages on and support the troops in any way necessary. But exactly what are these photos doing for the cause?
As Jenny Kutner so eloquently puts it: "Regardless of the explanation, my hope is that there is one and that Standing With IDF has some deeper meaning I don't see. Because a lot of people are dying, and that isn't usually why people decide to show their boobs."