Controversy has erupted in Israel over several women refusing to move to the back of the bus for men. Proponents of public transportation gender segregation say that they're only looking out for the ladies' modesty, but opponents say forcing women to move for men puts Israeli society on a slippery slope that could lead to women losing other rights, like voting. Women! When will they stop causing problems?
The latest in a series of clashes between ultra Orthodox men and more moderate Israelis comes on the heels of a recent incident involving an 18-year-old female soldier commuting home after a night shift in Jerusalem. The woman sat in the front of the bus and was asked to move by an ultra Orthodox man. When she refused, screaming and carrying on ensued, and a crowd gathered. The soldier reports being scared by the incident, and it was widely reported by Israeli media.
The once-insular Haredi (ultra Orthodox) community in Israel has grown in recent years, and as their numbers grow, so too do tensions between the very conservative sect of Judaism and their more secular neighbors. In recent years, the community has cited "modesty concerns" (or, to use the proper terminology- "cooties") in pushing to limit images of women on billboards, create men only sidewalks in some neighborhoods, and push for gender-segregated waiting rooms in doctors' offices. Last month, the plight of an 8-year-old Orthodox girl subjected to sexual taunting by ultra Orthodox men as she walked to school drew international media attention, and heated confrontations between ultra Orthodox men and members of the media ensued. Last month, thousands of Israelis marched against gender segregation. Two days later, those in favor of gender segregation staged a counterprotest, resulting in clashes in both Jerusalem and Beit Shemesh.
This is a whole lot of fuss over men believing that men shouldn't be expected to control themselves when a woman dares enter their sightline.
Because of their small numbers, Haredi men have historically been exempt from military service normally required of Israelis. They've also been exempt from working and given government stipends so that they could continue their religious studies into adulthood. But, as the Wall Street Journal points out, as the community grows and begins expanding outside of their once-isolated neighborhoods, this social model may be unsustainable.
G/O Media may get a commission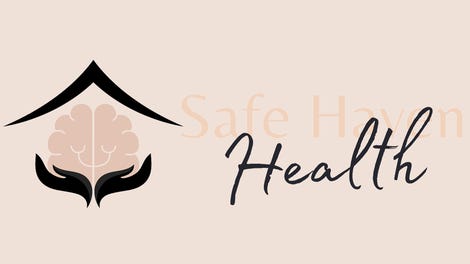 Addiction counseling
Safe Haven Health
The Israeli government has doubled down on gender equality, at least publicly. Last week, Prime Minister Benjamin Netanyahu said that "women will sit in every place," but Netanyahu enjoys wide support from the political wing of the Haredi community, and some critics say he isn't serious about reining in the social evangelizing of the ultra Orthodox.
For now, at least, some of Israel's women aren't taking this push backward lying down— they're sitting up instead. And they're not moving.