If you take a look at the headlines today, you'll learn that we've finally found the answer to our weight loss woes. Reuters, The Washington Post, USA Today, and many other news outlets are reporting that people who joined Weight Watchers lost more weight than those who tried to lose weight with their doctor's help. Technically, that is the finding of an independent, scientifically-rigorous study, which just happens to be funded by Weight Watchers International. However, despite what Jennifer Hudson will say in her next commercial, the point isn't that everyone who wants to slim down should join Weight Watchers, but that doctors aren't as effective as they should be.
Yesterday the British medical journal The Lancet published a study that found people who followed the Weight Watchers plan for a year lost twice as much weight as those who consulted with their doctors. The Post reports:
Researchers in the U.K., Australia and Germany tracked a total of 772 overweight and obese people who sought to lose weight. Roughly half were assigned to follow weight-loss guidance hewing to nationally accepted standards of care and offered by their primary-care doctors. The others were referred by their primary-care doctors to take part, free of charge, in Weight Watchers. After attrition, the first group included 214 people, the Weight Watchers group 230.

By the end of 12 months, those in the Weight Watchers group lost a mean of about 15 pounds (6.7 kg); those under their doctors' guidance lost just over 7 pounds (3.3 kg). The Weight Watchers group also saw greater reductions in waist circumference and fat mass.
Though Weight Watchers provided a grant to the U.K. Medical Research Council, the authors say that, "the sponsor had no role in the study design, data collection, data analysis, data interpretation, or writing of the report." The fact that the study led to dozens of publications declaring that Weight Watchers is scientifically proven to work is just a happy coincidence.
Many people have found Weight Watchers' plan to be helpful, and their approach is much healthier than many diet plans out there, especially when compared to the wide variety of celebrity-endorsed methods like QuickTrim pills or cayenne pepper and maple syrup cocktails. But aside from the study not comparing Weight Watchers to other weight loss plans, people who want to shed pounds shouldn't have to sign up for a commercial plan.
G/O Media may get a commission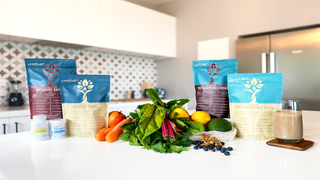 If someone wants to lose weight for health reasons, she should be able to do so with help from her doctor. However, what the study reveals is that currently many primary-care physicians aren't providing patients with easily understandable information on exercise and nutrition, and support throughout the weight loss process. Jennifer Lovejoy, president of the Obesity Society in the USA, tells USA Today:
"In most health care systems, physicians have limited time to spend with patients and may not even be reimbursed for the multiple visits over time required to help people lose weight."
The study's authors suggested it might be wise for publicly-funded healthcare to cover commercial weight-loss programs like Weight Watchers. While that may be a temporary solution, a better plan would be for physcians to look at the elements of the Weight Watchers plan that appear to be effective, like weekly weigh-ins, regular guidance, and group support. Doctors should be looking for ways to integrate these methods into an even more effective plan for their patients, not recommending they join a commercial program that may or may not be healthy.
Weight Watchers Works, Study Shows [Washington Post]
Dieters Lose More On Weight Watchers Than Visits To Doctor [USA Today]