If you haven't heard of softcore BDSM novel 50 Shades of Grey yet, you will soon. In what is currently its most e-mailed story, the New York Times called the book — which is No. 1 on its e-book fiction best-seller list for sales in the week ending March 3 and No. 3 on Amazon's best-seller list — "Mommy porn" meets Twilight for grown-ups. And the ladies are loving it.
But they didn't add that 50 Shades of Grey was literally conceived as Twilight fan fiction — according to Moco News, British author E.L. James, a former television executive, first published the book on fan fiction site ff.net as a super lengthy tome (the first book is 1200 pages, but the original also included the following two sequels) that "reimagined the Bella and Edward love affair set in contemporary Seattle, Washington with Bella as the young college graduate virgin and Edward as the masterful billionaire with secret sexual predilections."
If that description makes you want to gag, you probably won't be into James' book, either — but if you're a diehard member of Team Edward who's sick of Stephanie Meyer's G-rated prose, you'll be all over the story of literature student Anastasia Steele, who first meets the successful young entrepreneur Christian Grey when she interviews him for her campus magazine. Long story short, Christian is a "Dom" and wants Anastasia, who is a virgin when they meet, to be his "Sub." Throughout the book, Anna struggles with her feelings for Christian — who is, of course, a very tortured soul but a really good, respectful dude when it comes down to it — and wonders if she can be submissive to him without craving a more emotional connection. Spoiler alert: Christian isn't so insusceptible to Anastasia's charms, and while the first book ends on a cliffhanger, it's obvious that the two have a more "vanilla" future ahead of them.
50 Shades of Grey has over 16,000 reader reviews on Goodreads, with some commenters calling the book "a flawless rendering of the internal, psychological struggles of a novice submissive in a BDSM relationship." and others dismissing it as "poorly written" and "utterly ridiculous." And even those who think the book is silly seem in awe of the widespread popularity it's achieving in a culture that considers BDSM taboo. For example, Sarah of Smart Bitches, Trashy Books hated Anastasia, who she found annoying and immature, and thought the book had "all the minutiae and self-indulgent navel gazing of Twilight," but decided that "since women's sexuality and reproductive health are under political attack here in the US of WTF, anything that supports a woman's right to satisfy her own sexual curiosity is all good with me. "
G/O Media may get a commission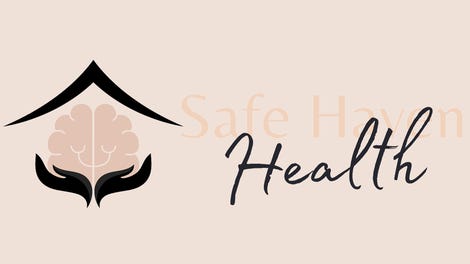 Addiction counseling
Safe Haven Health
And, apparently, the novel is making a whole lot of housewives horny. "It's relighting a fire under a lot of marriages," Lyss Stern, the founder of DivaMoms.com, told the Times. "I think it makes you feel sexy again, reading the books." Another anonymous woman said that her friends were obsessed with the erotic novel, which was the first of its kind that they felt comfortable discussing openly. "Women just feel like it's O.K. to read it," she said. "It's taboo for women to admit that they watch pornography, but for some reason it's O.K. to admit that they're reading this book."
Another part of the book's "viral" success is likely because, until now, it's been hard to track down in print — 90 per cent of the trilogy's 100,000 sales are e-books — giving the series a sense of devious secrecy, passed mostly through word of mouth. But this week, Vintage Books, part of the Knopf Doubleday Publishing Group, paid seven figures for the rights to all three books. "We're making a statement that this is bigger than one genre," said Anne Messitte, the publisher of Vintage Anchor. "The people who are reading this are not only people who read romance. It's gone much broader than that."
But will 50 Shades of Grey really make BDSM mainstream, or is it just light slapping for Twihards? A light skimming shows that the book is pretty risque for a best-seller — Anastasia isn't allowed to masturbate or even eat without Christian's approval, he makes her orgasm with a whip, and, as one would expect, there's a lot of rope play — but Christian is 100% monogamous and treats Anastasia with respect when he isn't consensually slapping her around (they sign a contract!). Anastasia wonders "If I do this thing...will he be my boyfriend?" and — spoiler alert, again — all signs point to yes.
Here are some choice quotes from the book so you can decide if you want to be part of the zeitgeist:
Anastasia on the first time she and Christian have sex (she's a 22-year-old virgin, he's 28):
Suddenly, he sits up and tugs my panties off and throws them on the floor. Pulling off his boxer briefs, his erection springs free. Holy cow... he reaches over to his bedside table and grabs a foil packet, and then he moves between my legs, spreading them further apart. He kneels up and pulls a condom onto his considerable length. Oh no...Will it? How?

"Don't worry," he breathes, his eyes on mine. "You expand too." He leans down, his hands on either side of my head, so he's hovering over me, staring down into my eyes, his jaw clenched, eyes burning. It's only now that I register he's still wearing his shirt."

"You really want to do this?" he asks softly.

"Please," I beg.

"Pull your knees up," he orders softly, and I'm quick to obey. "I'm going to fuck you now, Miss Steele," he murmurs as he positions the head of his erection at the entrance of my sex. "Hard," he whispers, and he slams into me.

"Argh!" I cry as I feel a weird pinching sensation deep inside me as he rips through my virginity. He stills, gazing down at me, his eyes bright with ecstatic triumph.

...

"Every time you move tomorrow, I want you to be reminded that I've been here. Only me. You are mine."
Anastasia on her first blow job:
Hmm...he's soft and hard at once, like steel encased in velvet, and surprisingly tasty — salty and smooth...he's my own Christian Grey flavor popsicle.
Anastasia on Christian's tortured, tortured soul:
"Why don't you like to be touched?" I whisper, staring up into soft gray eyes.
"Because I'm fifty shades of fucked up, Anastasia."
Oh...his honestly is completely disarming. I blink up at him.
After her first spanking session:
"Oh baby," he breathes. "Welcome to my world."

We lie there, panting together, waiting for our breathing to slow. He gently strokes my hair. I'm on his chest again...boy...I survived. That wasn't so bad. I'm more stoic than I thought. My inner goddess is prostrate..well at least he's quiet. Christian nuzzles my hair again, inhaling deeply. "Well done, baby," he whispers, quiet joy in his voice. His words curl around me like a soft fluffy towel from the Heathman Hotel, and I'm so pleased he's happy.
And after, while he rubs baby oil on her butt:
Sitting beside me, he gently pulls my sweatpants down again. Up and down like whores' drawers, my subconscious remarks bitterly. In my head, I tell her where to go. Christian squirts baby oil into his hand and then rubs my behind with careful tenderness — from makeup remover to soothing balm for a spanked ass, who would have thought it was such a versatile liquid.
Publicist Alison Brod told the New York Post that the novel is "the new Kabbalah for female bonding in this city" and that she found herself explaining what BDSM was "to some of the moms at Saturday morning basketball." Another woman said "Kids have never seen their mothers reading so much." and that the series is such a big deal that her friends just call it 'The Book." "My girlfriends were all buying their husbands silver ties for Christmas," she added — Christian's neckwear/hand-tying apparatus of choice, natch. Our consensus: the book is pretty ridiculous — for every lashing there's an "OMG!" — but if it's making more women feel comfortable discussing their sexuality, we're all for it.
Mamma Mia! A new book about sex games and a bondage-loving billionaire has NYC moms reading like never before [New York Post]
Discreetly Digital, Erotic Novel Sets American Women Abuzz [NYT]