Alice Taylor, a prominent gamer (and former nationally-ranked Quake player) blogs on a site called Wonderland. Her criticism of Ubisoft's new line of "girl-oriented" games that focus on "shopping, fashion, animals and babies" was inspired by a post on Kotaku and picked up by Boing Boing. Taylor admits that hugely popular game World Of Warcraft is at least 40% shopping, but says, rightly so, that shopping is not only what girls like. Ubisoft claims,
Those games were really designed for young girls who are just looking for fun games and ways to explore their favorite hobbies... From what we've seen, [the girls] didn't mention anything about being a police officer.
Taylor responds:
Research is a funny thing. If you say to someone, what's your favourite food, they'll list three things they love. If you then say, you didn't list chocolate cake, don't you like chocolate cake? They'll say, oh SURE! I love chocolate cake! I just didn't realise you were asking about chocolate cake.
G/O Media may get a commission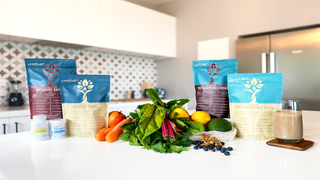 She goes on to state that if girls only liked shopping, fashion, cooking and babies, they wouldn't like games like Ratchet and Clank, Mario Kart, Dance Dance Revolution or Pokemon. But they do. And what about Guitar Hero, Tomb Raider and Resident Evil? Studies show that women own gaming consoles, as we reported last week. But as for these 6-14 year old females, to whom Ubisoft is marketing babysitting, fashion design and figure skating games: Maybe some of them will be pleased with these choices, but aren't you willing to bet that some of them would also like games where you kickbox, DJ, or blow something up?
Ubisoft's Imagine Series For Girls [Wonderland]
Girls So Want Babies, Clothes and Cooking [Kotaku]
Can "Girl Games" Transcend Shopping, Fashion And Babies? [Boing Boing]
Earlier: Yup, It's True: Girls Play Games