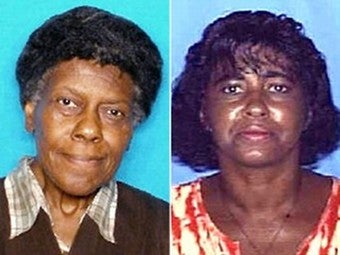 A string of murders of women in downtown Houston has led some to suspect there's a serial killer at large.
The victims — Carol Flood, 62, Reita Long, 52, and Raquel Mundy, 24 — are all African-American women, all strangled with a ligature, and all found within a few blocks of each other. Flood and Long were both homeless at the time of their murder; Mundy was not, but was killed in the vicinity of the same shelter. There is no "conclusive evidence" of sexual assault, although two of the victims were found naked.
Houston police are not saying definitively that this is the work of a serial killer, but they're not ruling it out. And cops are visiting "every homeless shelter downtown," urging women not to sleep outside and to be alert.
Is A Serial Killer Murdering Women In Houston? [ABC]
Police: 3 Strangulations Not Related [Houston Chronicle]
Houston Serial Killer? Police Look For Links In 3 Strangulation Murders [CBS]