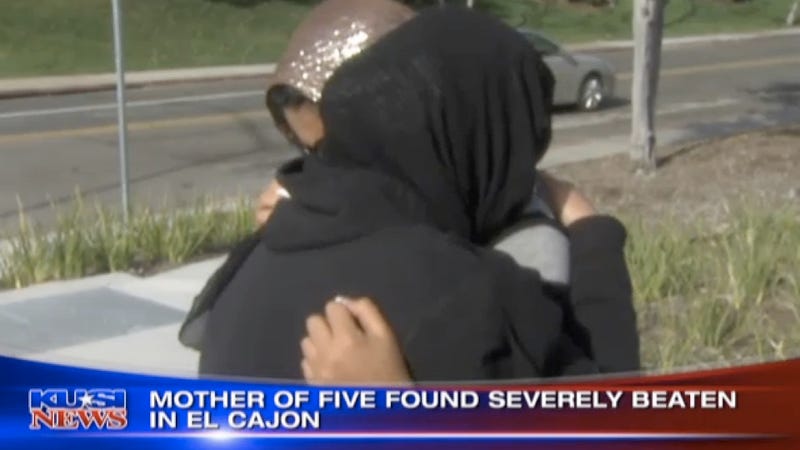 32-year-old Shaima Alawadi, an Iraqi mother of five, died late last night, less than a week after she was found by her teenage daughter brutally beaten in her Southern California home with what investigators deemed a "xenophobic letter" left beside her.
The Council on American Islamic Relations (CAIR), an organization that advocates for Muslim civil liberties, said Saturday that Alawadi was being taken off the life support she's been on since Wednesday. Though the contents of the note have not been disclosed, police in El Cajon say that a similar note was left outside Alawadi's previously, but neither she nor any members of her family reported it. Her daughter, Fatima Al Himidi, told KGTV that the her family dismissed the threatening note as a juvenile prank. Said Al Himidi,
A week ago they left a letter saying, 'This is our country, not yours, you terrorists.' So my mom ignored that, thinking (it was) kids playing around, pranking. And so the day they hurt her, they left it again and it said the same thing.
Alawadi's family emigrated from Iraq in the mid-90s, arriving in El Cajon, which boasts one of America's largest Iraqi communities. Despite the fact that Alawadi's house contained no signs of burglary, police have hesitated to classify the murder as a hate crime. Alawadi leaves behind a husband and five children, including three girls and two boys aged 8 to 17.
Iraqi woman beaten in her California home dies [CNN]
Shaima Alawadi dies [89.3 KPCC]