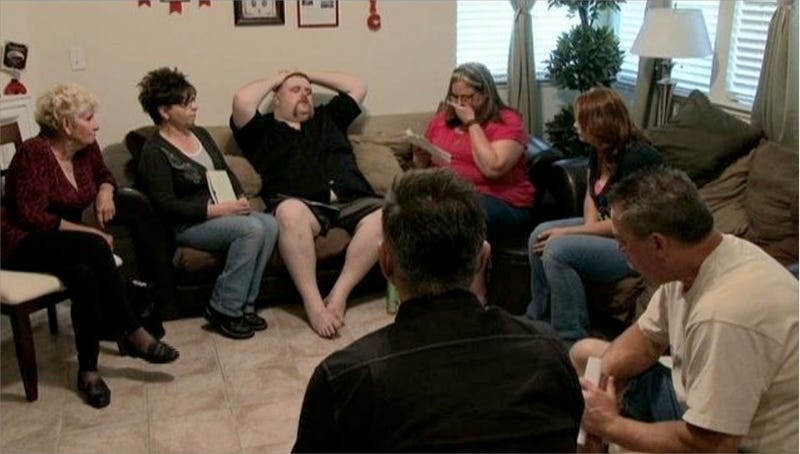 The show known as the classier and more realistic version of Celebrity Rehab with Dr. Drew has been cancelled by A&E before the start of its 13th season, executives announced Thursday. This would probably be an inappropriate time to make a joke about addicts of the show trying to figure out where to get their fix now, so just fill this space with something that's in better taste.
David McKillop, the executive vice president of programming of A&E Network and Bio Channel, claimed that since the show premiered in March 2005, they've accomplished 243 interventions, 156 of which have resulted in people who are still sober. That's almost two-thirds of participants in the show staying sober for a maximum of eight years, though for most the amount of time has been far less.
Thank goodness we'll always have the memories of how meth is not a good drug and bath salts might be even worse. For those looking for something new, Duck Dynasty and Storage Wars are still around.
A&E Cancels 'Intervention' After 13 Seasons [The Hollywood Reporter]
Image via Intervention