As South by Southwest's music portion gets underway in Austin, Texas, several international artists who were slated to perform at the event have been barred from entry to the United States, as a result of visa issues and general confusion caused in part by the travel ban.

Pitchfork reports that a handful of artists like Italian band Soviet Soviet, Canadian/Egyptian hardcore band Massive Scar Era, London jazz group United Vibrations and the Danish producer ELOQ have all faced visa issues and have been unable to travel to Austin for the festival.
Visa issues are not uncommon for other international artists traveling to the U.S. to perform, but it seems that this year, the general confusion surrounding precisely who is and isn't allowed to enter the United States is making matters slightly worse. Most artists performing for free at events like SXSW do so on a P-1 performance visa, which allows them entry to the country in order to perform, Billboard reports. In the past, artists have also entered the country for the event on a B-1 visitors visa, which is typically issued to tourists who aren't legally allowed to work during their time in the United States. It seems that this time, that's not working.
A statement issued to Pitchfork from a SXSW representative claims that they're "working in concert with other U.S. organizations to treat showcasing as a valid activity in B or Visa Waiver status," before saying that they are "confident" that CBP officials "understand and respect" the rights of these artists. Somewhat unsurprisingly, that has not been the case.
Soviet Soviet obtained all the correct paperwork and arrived in the U.S. only to be interrogated for hours, handcuffed, escorted in and out of various police vehicles, and eventually spent the night in jail before being deported back to Italy. "They decided to deport us back to Italy and deny us entry into the United States,"they wrote in a Facebook post. "They declared us illegal immigrants even if our intention was by no means to look for work in the United States nor never go back to Italy." ELOQ was denied entry to the United States, even though he was informed by SXSW and its organizers that he had the correct visa. He spent 23 hours in jail before being sent back to Denmark.
G/O Media may get a commission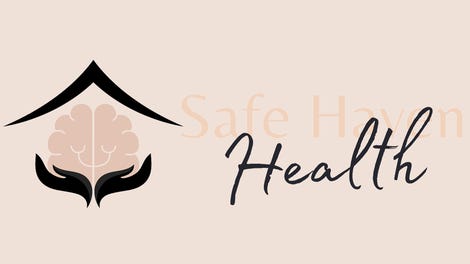 Addiction counseling
Safe Haven Health
Massive Scar Era was also denied entry to the country after being told that they had the wrong visas. Members of the band hail from Canada and Egypt. In another Facebook post, guitarist Cherine Amr wrote:
"My passport (Egyptian) could've been the issue. Our bassist is first nation! He is allowed to get in and work in the USA whenever he wants to, the officer told him that his official first nation card (released by the Canadian government) doesn't prove he is first nation and he needs to get DNA test (lol) he told him that he did this already to get the card in the first place! RIP USA SXSW."