Speculation abounds that Beyoncé's Lemonade opus is about a cheating Jay Z, and part of it is because Jay Z has built quite the rumored reputation for that over the years. One person who has spoken directly to that is Carmen Bryan, ex-girlfriend of Nas and supposed catalyst for the legendary Jay/Nas beef that eventually ended in the enduring 2001 rap classic "Ether." In 2006, Bryan published the extraordinarily juicy autobiography It's No Secret: From Nas to Jay-Z, From Seduction to Scandal, a Hip-Hop Helen of Troy Tells All.
Bryan's tale is that, during the '90s and early 2000s, she was Nas's regular girlfriend—in 1994, they had a daughter, Destiny—but that at several points during this time she was seduced by the wiles of the singular Jay.
The book opens with Bryan describing Nas's reaction to first hearing "Is That Your Chick,"a Memphis Bleek song from 2000 on which Jay's verse was rumored to be about Bryan.
In the prologue, Bryan writes:
This was turning into an urban soap opera with me in a leading role as the femme fatale. I had to hear this Memphis Bleek song. After a few calls to friends in New York, I found someone to play the song for me over the phone. It went "How foul is she? And you wifed her" and talked about how he put the condom on "tighter."
At first I thought, Psss…I don't know who Shawn's referring to, but he damn sure ain't talking about me! The lyrics were rather racy and described a type of liaison that was the exact opposite of our relationship.

Shawn's disparaging lyrics gave no indication of the solid friendship we'd shared over the years. Not to mention the fact that it took a good year before we even became lovers or that I had recently been pregnant by him—'cause he didn't wear a condom at all, let alone tight enough.

After listening to the song, it was evident that the record was designed to take a direct stab at Nas, making me a casualty of this ongoing and highly publicized strife.
G/O Media may get a commission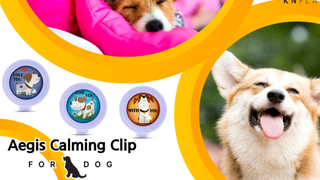 20% off
Aegis Calming Clip for Dogs
Male musicians from rock to hip-hop have used their women lovers as weapons against their male rivals—to use another example in close proximity to this one, Tupac suggesting that he'd hooked up with Faith Evans on "Hit Em Up" to aggravate Biggie, to which Big responded on "Brooklyn's Finest"—and in all cases, it's a despicable practice. In It's No Secret, Bryan illuminates how this affected her, and how she was torn between the two men, seemingly sparing no detail. And after "Is That Your Chick" dropped, Bryan came clean to Nas, whom she describes in the book as physically abusive, about her affair, which would escalate his feud with Jay Z.
Bryan details the first time she met Jay—whom she mostly addresses by his government name, Shawn Carter, or "SC"—when he was a fledgling rapper nipping for her attentions despite her relationship with Nas. At first, she was uninterested, but they developed a friendship, which eventually turned into something more. She writes:
The more I got to know about him, the more I liked—but he was definitely staying in the "friend zone." Unfortunately, the more time I spent with him the sexier he seemed to me. Shawn had the allure of a grand stature, of a man with a plan. He knew what he wanted from life and was confident and driven. Nothing is sexier on a man than a strong sense of purpose.

[...]

As far as I was concerned. Shawn was just another struggling MC trying to work his way up to stardom. He could have put on a million fronts, which he did from time to time, but still I'd see right through him.

He often bragged about his many women and claimed he had a girlfriend. But she never called when we were together and there were no combs or signs of her in his crib. One day he claimed he'd broken up with her. He was new to the business, he said, and knew it would put a strain on the relationship. The subtext of these discussions was always the same. Shawn: I'm trying to get a reaction out of you. Carmen: We're just friends. You're not my man, so I don't care. The information he provided clearly told me that he was insecure.
Bryan responded with the diss track "Carmen Got a Gun," rapping that Jay has a "microdick," among other things:
And yet, writes Bryan in her book, he was a good lover, and she provides plenty of specifics and details about the man, including that "he was huge"—contradicting her rap track—and acted as "my homie, lover and friend." She also describes intimate moments, for instance the first shower they ever took together, and his dedication to hygiene:
"As I lathered up, SC began to perform a strange action. With his legs slightly bent, he held a washcloth with both hands at either end and slid the cloth up and down the crack of his butt.

"SC, what the hell are you doing? Playing the violin?"

He looked up. "What? I'm washing my butt."

"That's how you wash your butt?"

"This is the last time I take a shower with you!" He laughed.
Obviously, one might think this level of personal information would spark even more strife, but that year BET asked both Jay and Nas about the book and they were relaxed:
In an exclusive interview with BET.com, both Nas and Jay-Z commented on the book. Jay-Z seemed to dust it off his shoulders with a response that downplayed his relationship with Carmen. "You know the first book sparked this," he said referring to Karrine "Superhead" Steffans' steamy s3x-o-graphy Confession Of A Video Vixen. "I expect to be in 12 more books, so I guess I'm gonna be hot for 12 more years," said Hov.

Nas, on the other hand, was a little more sympathetic. "You wish that things were different for certain people so they wouldn't have to pull out drastic things," he said. As the ex-boyfriend and father of Carmen's daughter, Nas is prominently featured in the book. But for him, as opposed to Jay-Z, it's a bad look. Carmen writes that Nas beat her with a closed fist during a quarrel they had over Jay-Z.

In this 2008 interview with Wendy Williams, Nas discusses Bryan, calling her a good mother, and discussing his newfound friendship with Jay:
These days, Bryan is an animal rights activist who posts often to her Instagram—she deleted her Twitter in 2014 after unfounded rumors circulated that she was broke and homeless—and it's all fitness selfies and cute poses and inspirational quotes (and, wow, a lotta bindis). And though Karrine Steffans gets most of the shine for her dalliances with some of America's most famous rappers, it's undeniable that Bryan wrote one of the juiciest hip-hop tell-alls ever.
Last summer: Carmen Bryan, daughter Destiny Jones, Nasir Jones
Correction: an earlier version of this post said Bryan and Nas had a daughter in 2004. Destiny Jones was born in 1994. Jezebel regrets the error.
---
Images via Simon & Schuster