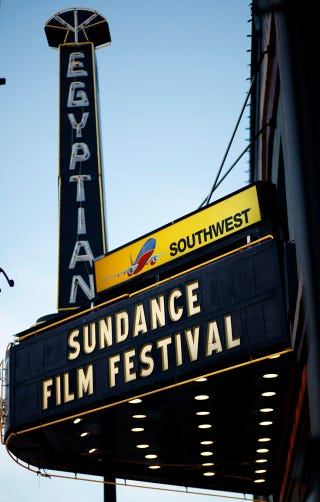 It's early days at Sundance, and as usual we're seeing the unique mix of stars, winter-wear, and inappropriate sexiness!
The great Harry Belafonte keeps it dapper.



Lake Bell: Mary Anne Spier on top, Stacey McGill on the bottom.



Maria Menounos employs a popular means of attempting cold-weather glam: the fur or faux-fur. (This is the basic alternative to the "I'm rugged" costume.)



Exhibit B: Alicia Beed.



Or there's the "lalala it's not negative ten degrees out there I can't hear you" approach, as modeled by Natalie White.



Or kind of do that, but break down and add some concession, like a boot - a la Katarina Cas.



Or you know, just do this. Never appropriate and so, by some twist of logic, kind of always appropriate, too.


[Images via Getty]