Last month, Human Rights Watch reported that female candidates for Indonesia's police force were forced to undergo two-finger "virginity tests" as an indicator of their fitness and morality, drawing much ire from around the world. As a response, Indonesian officials have decided to abolish virginity tests at the state-run college for civil servant applicants.
Home Affairs Minister Tjahjo Kumolo stated yesterday that he was working to put an end to the inclusion of virginity tests as an entry requirement at the Institute of Public Administration, a civil servant college, which apparently also uses the practice. Via the Bangkok Post:
"A woman is not a virgin can be due to several reasons, such as a fall," Tjahjo was quoted as saying. "This should not be a measure."

"It is a pity that just because of that a woman fails to qualify, even though she is competent," he said.
So, it's not that they're scrapping virginity tests because virginity is an outdated and completely inappropriate way to test a woman's moral upstanding, but because sometimes a woman's vagina isn't virgin-like because of other reasons like she fell on it? Oh god. Meanwhile, it seems the country's police force has not even budged on the practice.
The police force already has strict requirements for women applicants. Candidates must be between 17.5 and 22 years old, must be unmarried/never married, must have graduated from high school, must not use or need glasses, must follow one of the six officially recognized religions in the country, and must be at least 165 centimeters tall (roughly 5'5"). And then there's the virginity test.
G/O Media may get a commission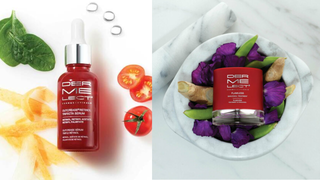 Save $19
Retinol Renewal Kit
Earlier this year, Human Rights Watch interviewed eight current and former policewomen and applicants, all of whom describe undergoing the degrading "test" which has been cloaked as an "obstetrics and gynecology" examination." These women weren't informed about the virginity test until just before it happened, and many describe it as a painful and humiliating experience. Nisha Varia, associate women's rights director at HRW condemned the practice, stating:
"The Indonesian National Police's use of 'virginity tests' is a discriminatory practice that harms and humiliates women. Police authorities in Jakarta need to immediately and unequivocally abolish the test, and then make certain that all police recruiting stations nationwide stop administering it."
HRW and plenty of others have already denounced "virginity tests" in Indonesian schools and in other countries as subjective, unscientific, and a huge violation of human rights. Hopefully the police force joins the civil servant college, though chances are if they did drop the requirement, like the college, it would probably be due to the test's inaccuracy and irrelevance rather than the fact that it's degrading to women.
Image via AP.