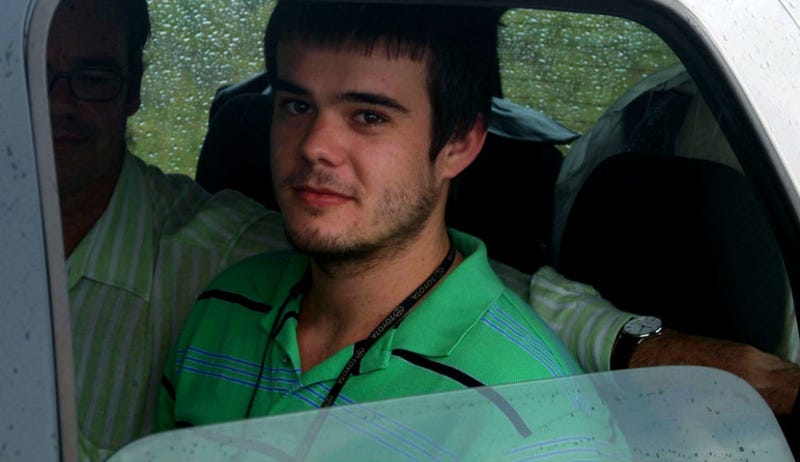 Joran van der Sloot, a suspect in the disappearance of Natalee Holloway, will finally get his day in American court, but not until he is finished serving a 28-year-sentence in Peru.
Holloway, 18, disappeared in 2005 during a vacation in Aruba. She was seen leaving a nightclub with van der Sloot and two others. Her body has never been found (she was declared legally dead in 2012), and no one has been formally charged with any crimes relating to her disappearance: But van der Sloot is wanted in the U.S. on other charges related to the Holloway case, according to CNN:
U.S. authorities want to try van der Sloot on charges he extorted money from Holloway's mother by offering bogus information about her daughter's disappearance. A federal grand jury indicted him on charges of extortion and wire fraud.
Van der Sloot is currently serving time in Peru for the murder of Stephany Flores, a 21-year-old who was murdered in his hotel room:
Investigators have said they believe van der Sloot, a 26-year-old Dutch national, killed Flores after she found something related to the Holloway case on his computer while visiting his hotel room. Van der Sloot confessed to robbery in addition to murder, admitting that he stole Flores' belongings, including more than $300 in local currency, credit cards and the victim's van as a means to leave the country. He fled to Chile and was arrested a few days later.
Image via AP Images.