When I lived in Philadelphia, "Alycia Lane" was one of those names I wished I didn't know. Like "Heidi Montag," but moreso. See, Alycia was a local news reporter, and I worked for a publication that had to act as though local news reporters were celebrities. (We also had to act as though AM radio personalities were celebrities, state senators were statesmen of Churchillian stature, and random bureaucrats were style icons.) That said, all the years of pointless scrutiny would all be worth it when one of our local celebrities would somehow "make it" into the national press, as Alycia did so unforgettably when she allegedly smacked a New York City cop with the eminently Away message translatable line:"I don't give a fuck who you are, I am a TV reporter, you fucking dyke."So anyway, Alycia Lane's main claim to fame was that she was hot and also hot for the marrieds. Remember that short-lived show which was supposedly such an insult to the newsgathering business because they let, like, a Playmate try to become a reporter? Yeah, that's because the world's actually like that. So here's why I didn't write about this till now. (And no, it's not, as certain blogs have suggested, because I am waiting for her to develop some cult following with self-hating gays, but ha!)
It's fucking depressing. "I'm a fucking TV reporter, you fucking dyke" when you are a local newscaster — speaking to just the sort of law enforcement officer that, in another era, you might actually have to cultivate as a SOURCE — is almost as pathetic as saying "I don't give a fuck who you are, I'm Julia Allison, you fucking dyke." By which I mean it is way more pathetic. What about "I'm a fucking Teen Vogue intern, you fucking dyke"? "I'm fucking Tila Tequila, you fucking dyke"?? I'm a fucking Suicide Girl, you fucking dyke"???
"I blew Jeff Epstein, you fucking dyke!"
Wait a few years, it'll happen. Then will we be able to acknowledge the toll the culture's rampant celebration of sex appeal above all else has taken on our gender? No! We will all be too fucking stupid, you fucking dykes!!!!
G/O Media may get a commission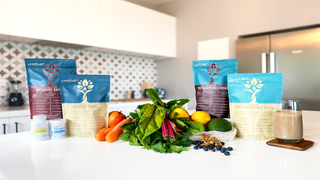 I'm A Fucking TV Reporter, You Dyke, The T-Shirt [NY Post]
In Local TV, Sadly, Looks Are Everything [Philadelphia Inquirer]