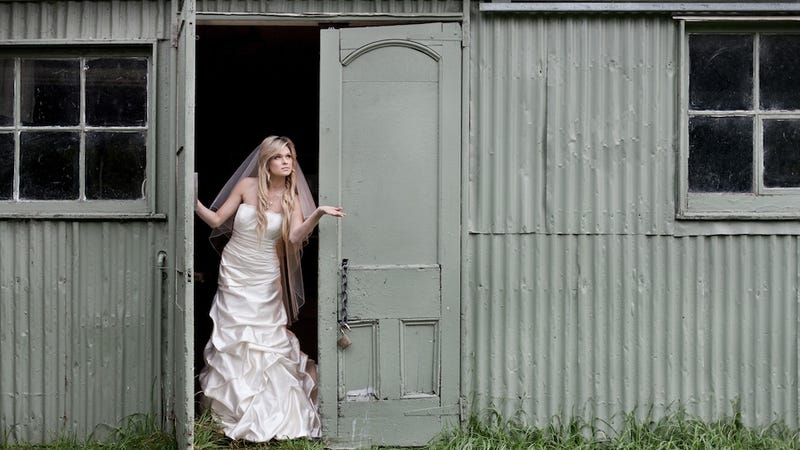 Weddings have now become so expensive that more and more Americans are taking out insurance policies against the big day, as though it were a brand new Chevy Tahoe.
That's according to the AP, which reports that there are insurance policies to protect against all manner of nuptial catastrophes, from hurricanes to illness to deployment. None of the companies would cough up numbers besides claiming they're "growing steadily," but Travelers did admit a quarter of claims are related to vendor fuck-ups—mostly photographers and videographers.
Maybe this is a wise financial investment! Personally, though, I am much too superstitious to purchase any such thing.
One firm, Fireman's Fund Insurance Co, even sells a policy that covers a change of heart. But it only pays out if someone nixes the wedding nine months or more in advance—because initially, "The only ones who were buying it were the ones who knew they would have a claim," explained an administrator.
Yeah, it's not exactly a good sign if you're already investigating escape routes.
Image via Shutterstock