Future sex spies, take note.
Recently, someone listed a job on adult services site Backpage.com seeking "beautiful, sophisticated ladies" to seduce businessmen in hopes of "extracting key pieces of information." Ladies, now you (and more critically, your vagina) can be a spy, too!
I know the first question on your mind — after, "how do I apply?!" — is, is it legal? Depends, but probably not.
According to John Carney at CNBC, legal prohibition against insider trading is based on an interpretation of a broader ban on fraud under SEC Rule 10b-5, the classic theory being that insiders violate the 10b-5 by using material, nonpublic information for personal gain in breach of their fiduciary duties.
So if we start with the assumption that the "key pieces of information" sought by this group are, in fact, material nonpublic data about publicly traded companies, the question of whether this is insider information will turn on how and why it was disclosed. If a business executive unwittingly disclosed this information to a seductress, the seductress would likely not be under any legal obligation not to disclose this information to someone who planned to trade on it.
The key to doing so would be for the businessman to give the seductress the info voluntarily and completely unmotivated. So, the seductress can't be all, "Tell me all your secrets and I won't tell anyone I promise want a blow job? great you'll get it when you're telling me all your secrets," and she can't go digging through his iPhone, either. It sounds like it all depends on the woman being so dope at her job that the businessman wouldn't even realize the purpose of the seduction. Which, honestly, sounds easy enough if your vagina has the time and patience to practice.
It's a little more complicated than that, and Carney continues to break it down:
The legality of trading on information intentionally extracted from a seduced businessman, in other words, would largely turn on his motivation for revealing the information and the length of the relationship. If he thinks he is just blowing off steam about a business deal to a one-night stand who was going to sleep with him anyway, this entire scheme wouldn't violate any insider trading rules.
G/O Media may get a commission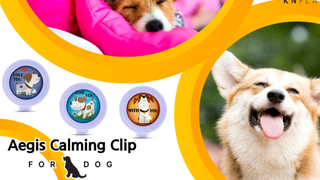 20% off
Aegis Calming Clip for Dogs
Basically, if you've been in there long-term infiltration style, you could get into some serious trouble. If you just so happen to dig up some dirty secrets while you're doing the deed, you could be in the clear. Either way, I cannot advise this as a secure job path, and would suggest avoiding it for most people — with the possible exception of James Bond and Pussy Galore, they'd kill at this.
[CNBC]