After implementing a policy of forcibly separating children from their parents, the Trump administration is now forcing these little children, including toddlers, to appear unaccompanied before immigration judges.

It's...going about as well as one would expect. The Texas Tribune reports:
"We were representing a 3-year-old in court recently who had been separated from the parents. And the child — in the middle of the hearing — started climbing up on the table," said Lindsay Toczylowski, executive director of Immigrant Defenders Law Center in Los Angeles. "It really highlighted the absurdity of what we're doing with these kids."
On Tuesday, a federal judge commanded the Trump administration reunite the 2,300 separated families within 30 days or, if the child is under five, within 14 days. However, immigration lawyers are not sure how long the reunification process could take or how it's going to work, for example, if a parent has already been deported. They also don't know how many children are currently facing deportation.
"There have been reports of kids younger than 3 years old and others as old as 17," said George Tzamaras, a spokesman for the American Immigration Lawyers Association.
G/O Media may get a commission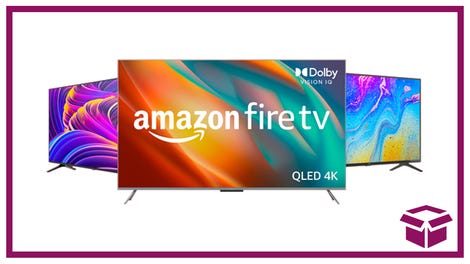 Ooh. stunning.
New Amazon Fire TVs
The Texas Tribune points out that it's "not a new practice" for minors to face deportation proceedings alone, but due to Trump's new zero tolerance and family separation policies, "more young children — including toddlers — are being affected than in the past."
In fact, in 2016, senior Department of Justice immigration judge Jack Weil sparked outrage when he insisted in a federal court deposition that three and four year olds can become adept at immigration law and even represent themselves in court:
"I've taught immigration law literally to 3-year-olds and 4-year-olds," Weil said. "It takes a lot of time. It takes a lot of patience. They get it. It's not the most efficient, but it can be done."

He repeated his claim twice in the deposition, also saying, "I've told you I have trained 3-year-olds and 4-year-olds in immigration law," according to a transcript. "You can do a fair hearing. It's going to take you a lot of time."
A spokesperson denied that the Department held Weil's views, saying, "At no time has the Department indicated that 3 and 4 year olds are capable of representing themselves." Weil continues to hold the same position as assistant chief immigration judge, according to the DOJ website. And clearly, the Justice Department has no qualms requiring three and four year olds, kids who can barely speak in full sentences, to explain to a judge why they need asylum and why their parents fled.