A reproductive justice activist was detained this week during a check-in with Immigration and Customs enforcement officers in Tucson, Arizona, and her community believes she was targeted because of her activism.

Alejandra Pablos, who works for the National Latina Institute for Reproductive Health (NLIRH), reported for a pre-scheduled check-in with an immigration officer on Wednesday when she was unexpectedly detained, according to a report from Rewire News.
The director of field and advocacy at NLIRH also confirmed Pablos's detention in a statement released that day:
Our hermana en la lucha and poderosa Alejandra was detained in Arizona earlier this morning by ICE. Alejandra is a powerful immigrant and reproductive justice organizer who has done incredible work for the Latinx community in Arizona and Virginia. Right now, we are asking you to join us in supporting Alejandra so that we can bring her home.
In a Facebook video taken after she was detained, Pablos is seen pleading for support: "ICE lied to me. I went in there in good faith, I'm doing everything that I can...they're trying to really separate me and tear our movement apart, tear our community apart, and I'm not letting that happen. I need you to stand up for me, I need you to fight for me. As I'm fighting inside, you can fight outside."
Pablos lost her legal permanent resident status two years ago after a substance use-related arrest. She is currently in the process of applying for asylum, on the grounds that she is fearful of the dangers that come with being a political activist in Mexico.
G/O Media may get a commission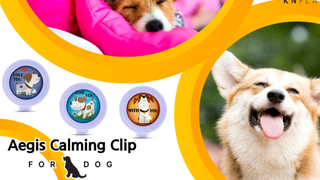 20% off
Aegis Calming Clip for Dogs
According to a petition for Pablos's release, her supporters suspect that ICE agents in Virginia, where she was recently detained during a protest against the Department of Homeland Security, informed her deportation officer in Arizona of her arrest in an act of "retaliation for her protest."
An ICE spokesperson told Rewire News that ICE does not "arrest based on advocacy positions they hold or in retaliation for critical comments they make," but a recent string of high-profile arrests suggest a pattern.
From the Washington Post:
Detention Watch Network, a nonprofit that tracks immigration enforcement, said this week that several activists have been targeted recently, including Maru Mora Villalpando in Washington state, Eliseo Jurado in Colorado, and New York immigrant leaders Jean Montrevil and Ravi Ragbir.


"They're trying to intimidate people," said Rep. Jerry Nadler (D-N.Y.), the ranking Democrat of the House Judiciary Committee. "These are well-known activists who've been here for decades, and they're saying to them: Don't raise your head."
That's not the only way ICE is upping its intimidation tactics. The threat of deportation has always hovered over undocumented immigrants, the Obama years being no different, but the danger has escalated under Trump. Since the president took office, advocates report an uptick in "silent raids": A run-of-the-mill check in with an immigration officer that turns into detention. It's a way to send a message that even when an undocumented person cooperates with the process, they can be punished for it.