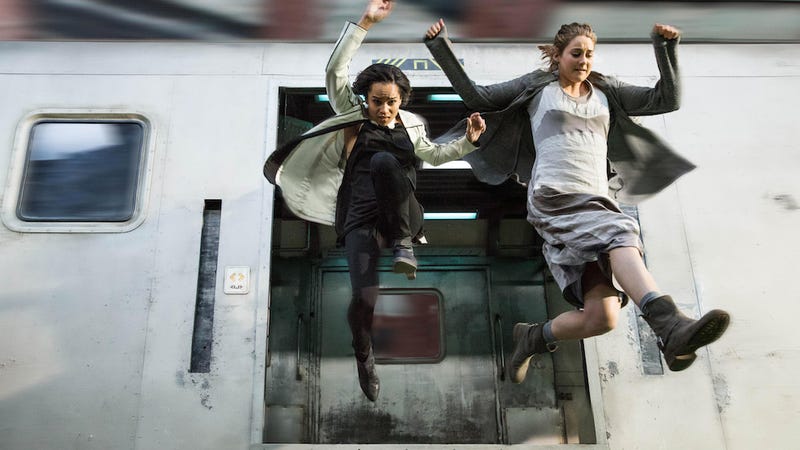 Looks like Hollywood has found its newest YA franchise, though it didn't hit the $70 million expectation. Compared to the $70 million dollar opening for Twilight in 2008, and the $153 million dollar opening (these numbers are insane to me) for The Hunger Games in 2012, Divergent's opening seems modest. Still, topping the box office for the weekend (let's be real—it was up against the new Muppets sequel) the film was strong enough to ensure an entire bankable franchise.
So maybe this is the turning point the YA movie adaptation machine we all know so well needed. As Richard Lawson at Vanity Fair points out, in a sea of unsuccessful YA adaptation movies, a $56 million opening is is definitely a victory—even if it's not an outstanding movie in it's own right. Besides, when you've got a charming and charismatic young star who is already taking the torch from Jennifer Lawrence, things are looking up.
Did anyone go see the movie? How was it?
Image via AP.