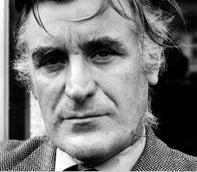 This email is brief, but only because it omits words that are needless to indict its own crap. Its sender is Jim, an underemployed poet in Portland, and we received it from Jessie, a gainfully-employed poet in Portland, after Jessie embarked upon a romance with Jim, a longtime friend. Jim and Jessie had sought solace in one another's arms in early February after breaking off very long-term relationships, Jim with a poet named Simone who had moved to San Francisco to pursue a professorship eight months earlier. (Jim had not wanted to move.) Jessie knew that Jim still had feelings for Simone, but respected Jim's right to mourn the relationship privately, and the new relationship seemed to be proceeding with promise. Then on Tuesday...
from: jim

date: Tue, May 13, 2008 at 4:09 PM

Subject:

to: Simone Powell

cc: Jessie Stevens

i have two women who love me.

and i love them also.

what do i do?