Craig Hampton was near the top of the food chain in Senator John Ensign's personal office, and his wife Cynthia served as Treasurer for Ensign's PAC and re-election campaigns. Then Cynthia slept with the couple's boss. Now what?
Well, for one, they get to deal with the fall-out from her husband approaching Fox News anchor Megyn Kelly to report on the affair because they couldn't figure out any legal case against Ensign. He wrote:

"It appears there may be nothing the law can do to correct and bring justice and restitution to this terrible wrong that has been done us," he wrote. "I have sought a number of lawyers who are having difficulty finding charges that may hold up in court."
Instead, Hampton was willing to expose his wife's extramarital activities to broad public scrutiny in an effort to ruin his former boss.
Unlike most philandering politicians, Ensign and his wife were separated at the time that he began an affair with Cynthia Hampton — one which her husband now swears resulted from a relentless pursuit of his wife, since obviously she has no autonomy or sexual desires of her own. It is similar to the affair that San Francisco mayor Gavin Newsom conducted with his former friend-and-staffer's wife in which the politician is the single one, and the husband the cuckold. There's no official word on why the Hamptons stopped working for Ensign before the affair ended, though the New York Times reported that Ensign reconciled with his wife shortly before Cynthia Hampton left his employ.
G/O Media may get a commission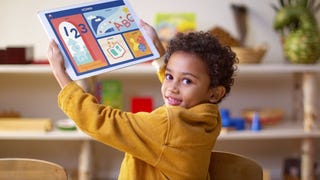 30-Day Free Trial
Homer Learn & Grow Program
Whatever the circumstances, Craig Hampton has reportedly made his wife the latest political mistress in an effort at exacting some sort of revenge on the man that he believes is responsible for their ruination. The Politico's Erika Lovley has a look at what some other now-infamous political mistresses are up to.

More than two decades ago, model Donna Rice Hughes was thrust into the spotlight when a photo of her sitting on the lap of married Democratic presidential candidate Gary Hart caused him to drop out of the race. She also lost her job with a pharmaceutical company and all but disappeared for nearly seven years.

She is now an internationally known Internet safety expert and president of Enough Is Enough, an organization that fights child pornography. She has testified before Congress several times, co-authored a book on child Internet safety and served as an expert on the "Dateline NBC" series "To Catch a Predator."
Rice decided to channel her infamy and embarrassment into hard work in an effort to make her life about more than her affair (and about doing well for others).
Eliot Spitzer's infamous call-girl is cashing in, but not as much as she could be.

The former $4,000 call girl caused an upset when she appeared at New York Fashion Week this year, and she is reportedly working on an album and film opportunities. She's also blogging and has turned down offers to appear in Playboy and Penthouse.
She's not willing to be famously naked (other than her reported appearance on Girls Gone Wild), but she's trying to nonetheless be famous in the entertainment industry.
Many of the political mistresses whose affairs resulted in children have, more or less, eschewed the spotlight, including the mother of Jesse Jackson's child, Karin Stanford and Rielle Hunter, the mother of John Edwards' alleged love child. Other women, like Judith Nathan and Calista Bisek went on to marry their lovers (Rudy Giuliani and Newt Gingrich, respectively). And some, like Monica Lewinsky, flirted with celebrity and then got out of the spotlight.
But how about Ruby Rippey-Tourk, whose affair with the separated Gavin Newsom prompted her husband's angry resignation and months of stories in the local (and national) papers? Despite reports that she was working on a book, she's stayed out of the spotlight as well. Which, frankly, might have been what Craig Hampton should have allowed his wife to do. But apparently, his ego was more important.
Spouse in Ensign affair sought help in letter to Fox News [Las Vegas Sun]
The Other Women [Politico]
Jilted husband forced Ensign's hand [Politico]
Ensign's office: Woman's husband approached media with story [Las Vegas Sun]
Related: Aide Quits As Newsom's Affair With His Wife Is Revealed [San Francisco Chronicle]