Hugh Jackman revealed to Katie Couric that he and his wife Deborra-Lee Furness went through some grueling emotional trials before adopting their son Oscar, 12, and daughter Ava, 7.
"To be clear, Deb and I always wanted to adopt. So that was always in our plan. We didn't know where in the process that would happen but biologically obviously we tried and it was not happening for us and it is a difficult time. We did IVF and Deb had a couple of miscarriages. I'll never forget it the miscarriage thing — it happens to one in three pregnancies, but it's very very rarely talked about... It's almost secretive, so I hope Deb doesn't mind me bringing it up now. It's a good thing to talk about it. It's more common, and it is tough. There's a grieving that you have to go through."
He's also encouraging his wife to get back into acting, which she had put on hold once they decided to try to have children and Jackman himself was struggling to make it in Hollywood, he told Couric:
"I run into people, really powerful, big people, who say, 'Congrats to you, but your wife is really one of the most talented' and every time I hear that, it reminds me of the sacrifice she's made, her selflessness, her love and what she's done for the kids... We always made family a priority but I'm acutely aware, everyday, that actually, when it comes to sacrifices, Deb has shouldered most of those. In fact, I was telling her right now, 'You need to get back to work because you're just too good to waste that talent. Everyone needs to see it.'"
:(
---
G/O Media may get a commission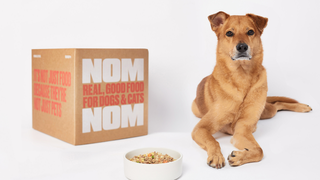 Although she's since deleted the tweet in question, Ke$ha has been addressing concerns about her rapidly-plummeting-off-the-chart song "Die Young" in the wake of the Newtown massacre, and said at one point: "I did NOT want to sing those lyrics, I was FORCED to." On the song's Wikipedia page, writing credits are attributed to Ke$ha, Dr. Luke, Benny Blanco, Cirkut, and fun. singer Nate Ruess. Two conclusions:
1. I guess it takes a village...?
2. That guy from .fun is really obsessed with Youngs. [DListed]
---
Lord and Lady Sulkington Robert Pattinson and Kristen Stewart are kind of more into Christmas than you'd expect. A source has divulged the very important news that "Kristen and Rob had a small, intimate Christmas tree decorating party on Sunday... for them the holidays means just hanging out at the house with close friends and [their dogs] Bear and Bernie and just being super mellow." So... no wassailing, then? OK, that's cool, even though a solid wassail never hurt anyone. [Hollywood Life]
---
A Night of Too Many Stars (Bitching About Instagram's New Privacy Policy):
---
A kinda cute promo for Season 4 of The Voice, featuring new judges Shakira and Usher. Ever notice Blake Shelton's Southern accent is so thick he actually sounds British sometimes? [Just Jared]
---
Here's a spooky brand-new poster for Oz: The Great And Powerful, starring James Franco, Mila Kunis, Rachel Weisz, Michelle Williams and Zach Braff. [The Life Files]
---
Miley Cyrus played grab-ass with a stripper for her birthday (Miley's. Not the stripper.) [TMZ]
Lindsay Lohan insists she didn't clog all the toilets on the set of Scary Movie 5. [TMZ]
And she can't afford to see a psychiatrist. Oh, America. [Radar Online]
Remember that band Lostprophets? They sang that song "Last Train Home" that I liked in high school, and their frontman Ian Watkins has been charged with conspiracy to engage in sex with a girl under 13. [NME]
Angelina Jolie's next project will be a World War II drama. [E!]
Miss Pennsylvania USA, Sheena Morin, has been ordered to pay the Miss USA pageant organization $5 million for defamation after she claimed earlier this week that the pageant was "rigged." [CBS News]
"Kate [Middleton] has been craving scones with strawberry jam and clotted cream. She can't get enough of it. And she washes it down with a cup of old-fashioned English-breakfast tea." [Showbiz Spy]
Heidi Klum sunbathed topless on a gorgeous tropical island and I am jealous. [Daily Mail]
Tom Cruise is maybe maybe maaaaybe dating Malin Akerman's sister Jennifer. [Entertainment.ie]
After working hard doing nothing all year, Paris Hilton and her boyfriend River Viiperi are kicking back in Aspen: