Christmas is only a few days away, Hanukkah is almost over and you've only got a week until New Year's (if that's when you receive presents under your pillow) to get your shit together and make certain you're making the most out of the holiday season — receiving everything on your list. Think you're out of time? Think again!
It's a fact known to all that the week before Christmas is when panic sets in. People run, wild-eyed and with one shoe on, into Target to try to grab a factory-second Cabbage Patch kid or throw themselves like a human grenade on the last Insignia-brand television. On Saturday night—and this is a true story—a woman body-checked me as I tried to take the a Fisher Price Nativity Scene that had been mis-shelved with a Barbie light-up photo frame. Perfect. This is exactly what you want, because for any of these tips to work you're going to need to use your loved ones' panic and abandonment issues against them to get what you so rightly deserve: A TV, a Playstation 4, maybe even a new cadillac. The sky's the limit when you use one's inborn fear of disappointment against them.
---
Create a sense of urgency by being "helpful."
Subtle hints work best when done early, but you can still employ them today, now even. If what you really want is still available and ready to be shipped, you can casually drop that fact into conversation. For instance, today is the last day that Amazon will guarantee holiday shipping, so forward everyone who owes you a gift a "helpful email" about it and mention that those books "your sister really wanted, if I remember correctly, they look really good" can not only be delivered by Christmas eve—making everyone's holidays bright like only an Ikea 301.841.73 Holmo 46-Inch Floor Lamp, White can—but can be wrapped for the measly price of three dollars. Three dollars for Amazon brand wrapping paper? They're basically just giving it away.
You may also want to update your Amazon wish list and accidentally send the link along as well. And, if anyone asks, you have absolutely no idea how your list of holiday demands that was updated at 11:32am this morning got in there. Copying and pasting, you know? It's a dangerous business. If you are called on it, which you likely won't be, be as apologetic as possible. Your holiday victim will feel bad about accusing you of being greedy—ahem, you mean deserving—and probably buy you something small off the list as a gesture of good will. How convenient that the link you sent them ranks the items you'd like in price from lowest to highest. Amazing what a little Christmas magic can do, wink wink.
G/O Media may get a commission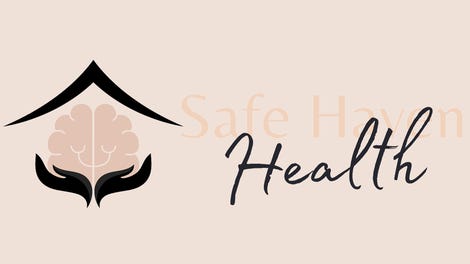 Addiction counseling
Safe Haven Health
---
Drop very obvious hints.
Remember when you were a kid and told your parents you would basically die if you didn't get a Polly Pocket play set (you know, the one that closed into a compact that you could drop into your faux-leather mini backpack for on-the-go fun) or drew picture after picture of all the Hit Clips cartridges you needed so you could sample thirty seconds of a Michelle Branch song for almost half the price of her full CD, The Spirit Room? Good news, obvious hints work just as well when you're an adult, even if what you want is a little bit more expensive than a snippet of Faith Hill's "The Way You Love Me."
God so, coooool.
This is especially useful now that we are in the final stretch of the gift-giving season. Because Christmas is only three days away, it's totally acceptable to be talking about exactly what you're hoping Santa will get you. Drop hints over dinner! In the car! While in the middle of sex! Listen, if you want a Nespresso Citiz with matching capsule drawer that "saves space by sitting right on top of the machine," you're just going to have to be aggressive with it. Trust me, no one's going to guess that you want (or need) a Molton Brown Festive Bauble ($15) or a box of Yoku Moku ("as seen on Today") from Neiman Marcus just by looking at you.
If you're feeling very bold, you can play the Santa game, which is where you list all the things that you hope Santa will bring you. This can be very effective, but it can also be very dangerous. Two years ago I said "I really hope Santa Brings me a PS Vita" while tucking into a delicious Applebee's appetizer sampler with my partner, only to be met with the harsh line "Santa can't really afford that right now because he already brought this household a washer and dryer the Friday after Thanksgiving." Rude. And inaccurate. Everyone knows that we got that washer and dryer at Sears, not for free off a sleigh driven by a 1,000 year old elf.
---
Have a "misunderstanding."
Step 1: Ask the people in your life what they want. Pretend to listen but actually think about what you want, which is infinitely more interesting/important.
Step 2: Buy a pair of Wind-Up Lederhosen or a surprise box (if you have lots of life to live and lots of gifts to give) from Archie McPhee.
Step 3: Buy a box. Put the Wind-up Lederhosen in the box. Wrap the box.
Step 4: Buy a bigger box. Put the smaller box inside.
Step 5: Buy the biggest box you can find. Put both boxes inside and wrap festively. Place the box in a highly visible location, possibly one which may force your "victim" to stumble upon it. Make sure to remind everyone that the box is there by leaning on it and insinuating that whatever's inside is "unexpected" and "something you never even knew you wanted" or "the perfect gift." (None of these things are lies and that is very important. Wind-up Lederhosen are a perfect gift. For someone. Somewhere. I'm sure.)
Step 6: Watch your giftee twist in the wind like the twister in the film Twister starring Helen Hunt.
Step 7: Drop hints about what you want for Christmas while continuing to make allusions to how great the gift you got for the giftee is.
Step 8: Open exactly what you want on Christmas morning (or the day after, if they ordered it from Amazon later than today). Thank the gifter.
Step 9: Watch your giftee open their present and learn a valuable lesson about life and what dreams feel like when they die.
Step 10: Clap your hands loudly and suggest "Brunch! On me!."
---
Overgive.
Sometimes you have to spend money to make money. If you want something that you've been told you absolutely, positively cannot have—such as a kitten because "we don't have space, Mark. I don't care that she is blind and was abused and stop calling me a monster in public.*"—you're going to have to guilt whoever's in your way into letting you live your own life on your own terms. This is a long con, so you may get your just rewards several days after Christmas, but trust me, it will happen.
All you have to do is shower your beloved with gifts until they literally can't stand it and then gently sigh as you open your gifts that are not a kitten or a cadillac. Thank them politely with a pained expression and then excuse yourself, leaving them alone amidst their mountain of TVs and iPads.
Wait patiently. Receive the thing you have been told you cannot have. Continue to live life, hoping that the strain of getting what you what you want won't end your relationship. If it does, however, you still get to keep the present. That's a rule.
---
Ask for nothing.
No, really: N-O-T-H-I-N-G. There's nothing you need, there's nothing you want, you've got your health and Obamacare and that's all that really matters in this crazy mixed-up world. If someone really wants to get you something, they can donate to charity or plant a tree or save a puppy or something. Really, you're just happy to be alive and to be able to give to others. Receiving isn't something you're that into this year. You have too much stuff anyway, where would you even put a button-maker and 100 button parts? No, you'd really just rather sip a cup of hot cocoa as you watch others enjoy the gift-opening experience.
This will drive anyone who asks you so crazy—because none of us are that selfless, plz save your comments—that they'll break into your phone, computer or anywhere else that might store some record of your fondest wishes (which you'll have, of course, made easy to find) to get some inkling of what you might want. Is it a button maker? Is it a machine that cuts things out of paper for you that you will use once? Is it a goddamn LAMINATOR? Fuck it, you're getting all three (and a donation to a charity of your choice).
Hell. Yeah. Christmas.
*The kitten was not blind. I just thought she was because her eyes were closed, so that counts.
Lede image and Santa image via Shutterstock