When rain, sleet, freezing rain, snow, snow and more snow are in the forecast, the question you most often ask yourself is, "What shoes are best in this mess?" Rarely will you win this game.
Dealing with winter weather necessitates keeping your feet A. warm and B. dry. Some boots do one or the other; few boots do both.
GALOSHES
Rainboots — often called Wellies, due to being popularized by the Duke Of Wellington — are an excellent investment. Hunter is a popular and prestigious brand; they outfit Her Majesty The Queen and His Royal Highness The Duke of Edinburgh.
Pros: They fit well, they're waterproof, and you can up the warmth by wearing your own socks or boot liners.
Cons: If you want Hunter boots, the rarefied heritage means you'll pay upper-crust prices: $125 to $175, depending on the style. Many people consider them to be worth it. You can absolutely find rubber boots for less, but you may find that they gap, letting snow and rain in, crack when dry, never get warm, or are great in rain but slippery and slide-y in snow. Especially if they are cutesy and cheap. That said, I have some red soled rubber work boots that I stole from the fashion closet at my old job, and while they are not pretty or super comfortable, they do not leak or crack. I often see dudes gutting fish in Chinatown wearing the same ones, and consider that a good sign. Shop around, forget about adorable butterfly patterns and look for something industrial or sturdy. Here's a pair similar to the ones I have, for $20. Not pretty, but awesomely functional.
G/O Media may get a commission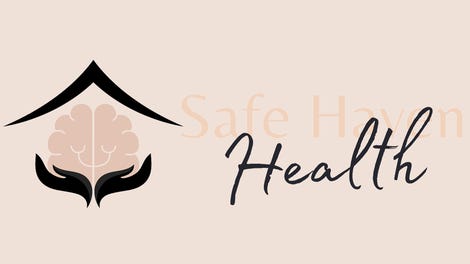 Addiction counseling
Safe Haven Health
APRÈS-SKI BOOTS
If you are facing extremely low temperatures, galoshes may not be the right choice. No matter how many or what kind of socks you wear, rain boots rarely have the insulation needed to combat icy, arctic conditions. Après-ski (after skiing) boots are designed for warmth. For me, this category includes the dreaded Uggs as well as any down-filled, knit or fleecy boots. Also: Mukluks!
Pros: When your feet are cold, it's all you can think about. Après-ski boots, built for warmth, solve that problem. I have goat hair boots similar to the ones pictured at left, and they get so hot that my feet start to sweat. Love that. If you work in an office where your feet are always so cold you can barely think, investing in a pair of really warm boots is better than a space heater or tripling up on socks. Most après-ski boots — including Uggs and the goat-hair kind — are great in powdery snow (the hair repels snowflakes).
Cons: Uggs and goat-hair boots are usually terrible in slush. If you step in something watery, your feet will get wet. Warm boots can be inexpensive, but since generally, few of them are waterproof, they cannot stand up to a Snowmageddon or Snowpocalypse.
DUCK BOOTS
If you went to Colby, Bennington or Dartmouth, it's possible you received a pair of duck boots as part of your freshman orientation package. Many companies manufacture this style, but L.L. Bean is the O.G.
Pros: Get the shearling-lined version and you'll have a boot that's warm and waterproof. And you'll look preppy!
Cons: The last thing I want to do when It's freezing and my boots are covered in snow and ice is deal with shoelaces. In addition, for some people, duck boots just fit weird. The shape can cause pressure on your toes. And: You look preppy.
SNOW BOOTS
Look, I know this sounds like a "duh" statement, but: If you live in a place where it snows just about every winter, buy yourself some good snow boots. I am always surprised at how many people I see jumping slush puddles in New York wearing Air Jordans, loafers or thin-soled granny boots. Now is actually a great time to shop for snow boots, because the stores are getting rid of winter stuff and making room for spring. I have North Face Greenland zip snow boots in white, which are pictured to the left, and which they apparently no longer make. (They do have black and brown, however the upper is now suede and not leather; Columbia has a similar style.) It is my opinion that these are pretty close to being the perfect snow boots, and here's why:
• No laces to deal with when hands are frozen or bemittened
• Short enough so that you can walk like a normal person and not Herman Munster
• Pull-on design — complete with loop — means you don't even really have to zip/unzip them
• North Face knows how to make stuff that's warm
• Relatively cute, considering
Somehow, between my galoshes, goat-hair wookie boots and snow boots, I have made it through a few vicious winters. But I'm interested to know what works for you! Feel free to use the comments to upload pictures and write testimonials, telling us which kind of boots you think are best for the Blizz-Krieg!