Department of Homeland Security Secretary Kirstjen Nielsen, the face of the Trump administration's inhumane family separation policy, resigned from her position on Sunday. Under Nielsen, the department separated thousands of families crossing the U.S.-Mexico border without documentation (the exact number is unknown because the government failed to track separated families). Nielsen falsely said that the United States had no policy for separating families, and later blamed the deaths of migrant children in Customs Border Patrol custody on their parents for "taking a dangerous journey north."
She obviously won't be missed, but in the greater context at the White House, her departure suggests there might be still worse to come. As multiple outlets have reported, Stephen Miller, the anti-immigration and rightwing extremist who designed the Muslim ban, is now exercising more influence over the country's policy at the Southern border. Miller, in fact, reportedly pushed for Nielsen's ouster and has been behind other recent and coming changes.

Days before Nielsen's resignation, Trump pulled his nomination of Ron Vitiello to lead U.S. Immigration and Customs Enforcement, saying: "We want to go in a tougher direction." Miller "directly lobbied Trump to pull the nomination," according to two White House officials, critical that Vitiello "was not fully in favor of closing the southern border, as Trump has threatened to do in recent days."
CNN reports on what one official calls the "near-systematic purge" that may be coming:
Trump administration officials say that Miller, who played key a role in Nielsen's ouster, wants the President to dismiss the director of United States Citizenship and Immigration Services, Lee Cissna, and the department's general counsel, John Mitnick. United States Secret Service Director Randolph "Tex" Alles, is also being removed from his position, multiple administration officials tell CNN.

"There is a near-systematic purge happening at the nation's second-largest national security agency," this official says.
G/O Media may get a commission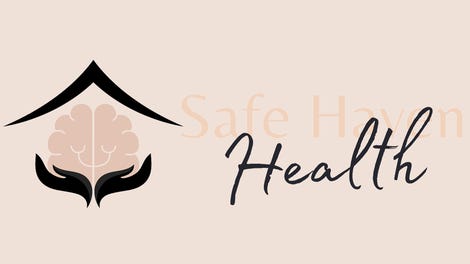 Addiction counseling
Safe Haven Health
According to one Trump administration official, ousting Nielsen and Vitiello, and potentially others, is just the initial phase of a "tougher" immigration plan. "This is the beginning of the true Stephen Miller-ification of this administration," one Trump administration official told Buzz Feed News. "There are other administration officials with immigration responsibilities that are viewed as not carrying their weight... and there is an increasing likelihood that they'll suffer the same fate as Nielsen and Vitiello."

Human rights advocacy organization Human Rights First released a statement calling Nielsen "the public face of some of the most extreme immigration policies in this nation's history—ones that are designed to demonize and dehumanize those seeking protection, and to gut our refugee and asylum systems."
"It is ludicrous, therefore, that Nielsen was asked to resign for not being severe enough in carrying out this administration's destructive policies," the statement reads. "As the administration ramps up its campaign to decimate life-saving protections for refugees and searches for a successor to lead the Department of Homeland Security, it is more essential than ever for Congress to provide robust oversight."
Trump, who wants to reinstate the family separation policy, has floated Kevin McAleenan, the commissioner of U.S. Customs and Border Protection, as Nielsen's interim replacement. While one senior DHS official told CNN that McAleenan, an Obama apointee, is "not an ideologue or fire breather," Mackler says "he's as much of an enabler as Sec. Nielsen."

"I mean, he's the head of the agency that separated children and caged migrants. She gave the order, he made sure that it got carried out. He's as much a part of this as she has been," Camille Mackler, director of Immigration Legal Policy at the New York Immigration Coalition, told Jezebel.
Indeed, per NBC, McAleenan "has not ruled out family separation as an option" and is considering a cruel "binary choice" policy:
The policy McAleenan would consider, according to the officials, is known as "binary choice" and would give migrant parents the option between being separated from their children or bringing their children with them into long term detention.
Lee Gelernt, deputy director of the ACLU's national Immigrants' Rights Project, told Jezebel that he doesn't have any insight on what a "tougher" immigration stance might mean, but said that if the administration reinstates family separation, the ACLU will fight it in court.
"Family separation is unconstitutional. The court has said so, and we will go back to the court if the government tries to do fam sep again," Gelernt said. "We also believe it's gratuitous cruelty. Everyone knows it's cruel. But it's also gratuitous because desperate families are going to come anyway, and you're simply making a child a pawn in a larger debate."
"When I have talked to families who are separated from their children, and asked them whether they would have come anyway, they invariably just shrug and say, 'What choice did I have?" he said.
Nielsen "will go down in history as the person who literally ordered to have small children ripped from their parents' arms, who repeatedly lied to Congress, who allowed migrants gaining asylum to be locked up in cages under bridges," Mackler said. "How much more evil can you get?"
We may soon find out.