In the most unholy news yet this holiday season, it looks like there will be YET ANOTHER SEASON of the How I Met Your Mother. Apparently this will be the show's ninth season, which means the kids will soon be entering retirement communities, still sitting on the aged knees of their nonagenarian father who can't shut up about their long-dead mother. Must see TV!
Deadline's Nikki Finke reports that the CBS stalwart will be back for a ninth season (which may or may not include the big motherly reveal) after nearly six months' worth of negotiations between HIMYM's cast, producers, and the network. Finke says Jason Segel delayed the show's greenlight this time around, and had actually decided to bail on season nine, "but he just got turned around [yesterday] at the last second. The show was literally dead [otherwise]."
Segel, you made the wrong call, friend! I guess it all breaks down to: Money talks and terrible TV shows walk right into their ninth season.
Can anyone explain the appeal of HIMYM to me? I love Neil Patrick Harris as much as the next person with loins and a heart, and Alyson Hannigan's adorable mouth is a national treasure, but I've tried to watch it and I just stare dead-eyed at the TV for 22 minutes, waiting to laugh. Or even chuckle. Even a smile would do. Anything but praying for it to end could be considered a success, actually. But no.
G/O Media may get a commission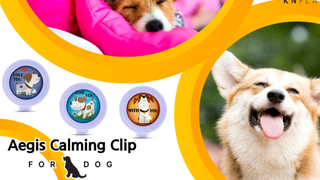 20% off
Aegis Calming Clip for Dogs
Anyway, big ups to all those actors for collecting more of that good CBS money! All of the potentially decent shows that won't make it on the air because this trite crapola is filling your time slot, my sincere condolences.