Being a model is often part of the job description for an artist's child. Now, they get their say:
A fascinating-sounding exhibition, "Child Models — from Claude Renoir to Pierre Arditi," has opened at Paris' Orangerie. It's devoted, not to Baby Gap cherubs, but rather the subjects of 100 paintings and sculptures, very often of an artist's own children. Here, we can hear the surviving children's impressions of the experience (via documentary), see photographs of the families juxtaposed against famous images, learn what became of people whom we know only as iconic youngsters, and in general learn about the perspective of this most unique group of muses.
The range of memories and impressions, as related by the Wall Street Journal, is fascinating:
Claire Denis, one of Maurice Denis's grandchildren, explains that "as a model you feel completely loved and chosen for who you are," whereas Olivier Brayer, son of artist Yves, says, "It wasn't fun for a child to stay still for several hours and try to find a pose which was relatively comfortable." His complaint is echoed by others...Other models have happier memories. Pierre-Auguste Renoir often painted his family, and the exhibition features portraits of his youngest son, Claude. Another son, Jean, the film director, also posed for his father. In a book about Renoir he wrote, "When I was very little, three, four or five, he never chose the pose himself but took advantage of my doing something which seemed to keep me quiet," such as when Jean was eating soup or playing with toy soldiers. When his father wanted him to stay still longer, he recited stories, such as Hans Christian Andersen's "The Steadfast Tin Soldier."
Others, like Vuillard, used friends' children, for a wholly different experience. And Picasso's children - depending upon his age and relationship with their mothers - all had different impressions of the artist who immortalized them. (There's also no word of what, say, his young daughter Maya made of his rather abstract interpretations.)
Child Models From Claude Renoir to Pierre Arditi [Art of The Day]
Remembering A Model Childhood [Wall Street Journal]
G/O Media may get a commission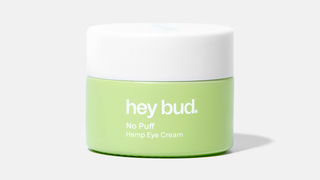 15% off
Hey Bud - No Puff Hemp Eye Cream