At a hearing Wednesday morning, House Republicans busily "investigating" abortion clinics claimed to have a smoking gun—finally—at last, indisputable proof that fetal tissue is being sold for profit in these here United States. House Democrats, meanwhile, said that "evidence" was absolute bullshit, with one Democratic Congresswoman comparing the hearing to "a bad episode of House of Cards."

To review: After the release of a series of misleading sting videos by the anti-abortion Center for Medical Progress, 12 states have investigated Planned Parenthood and found no evidence they sell fetal tissue for profit; eight more states have declined to investigate. The only people who have been indicted—for fraud— are CMP head David Daleiden and Sandra Merritt, who was one of the CMP's undercover "investigators."
That didn't stop Rep. Marsha Blackburn of Tennessee from convening a special House subcommittee, the Select Panel on Infant Lives, which pledged to find out whether abortion clinics—they carefully avoid naming Planned Parenthood specifically—sell aborted fetuses for profit to fetal tissue procurement companies. By which they mean they'll use the flimsiest shred of evidence to pretend as though that's happening.
To that end, the Republicans on the committee touted a bunch of newly released documents, all of which you can see here. Most of them appear to be paperwork and procedural protocols from tissue procurement companies. Those companies don't just obtain fetal tissue; they also get other types of tissue and maternal cord blood.
Nonetheless, Blackburn claimed in her testimony that the documents showed that one tissue procurement company and "several abortion clinics may have violated the intent" of federal laws that prohibit selling fetal tissue. She pointed to a flyer supposedly from a tissue procurement company, meant for medical clinics, that says partnering with the tissue company is "financially profitable." (The name of the clinic has been blacked out.)
G/O Media may get a commission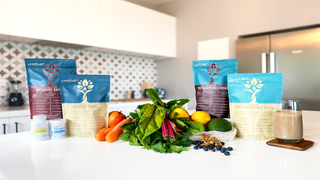 But as The Hill reported, it's unclear, first of all, where these documents came from; Democrats expressed concern that they'd been provided by David Daleiden, the guy who was just indicted for fraud and who both tissue procurement company StemExpress and Planned Parenthood are accusing of illegally obtaining documents. Lawyers for StemExpress sent the panel a letter calling the documents misleading.
From the Hill:
"It appears that the Majority Staff may have repurposed unauthenticated, stolen documents illegally obtained by David Daleiden and the Center for Medical Progress ('CMP')," states a letter to the committee from Stem Express's lawyers at McDermott Will & Emery.

For example, the letter states that Exhibit B2, touting services as "financially profitable," was used for Stem Express's work on adult blood and adult tissue, as opposed to only for fetal tissue donation.
Nonetheless, for a good three hours, a panel of witnesses declared that yes, this whole thing proves that the "abortion industry" sells baby parts.
California Congresswoman Jackie Speier called the whole thing "a kangaroo court" and likened it to a bad House of Cards plotline:
And here's how that kangaroo court is being reported by anti-abortion media sources:
Sources which are in turn cited by people like man-who-would-be-President Ted Cruz:
In other words, then, this panel of deeply anti-abortion people, set up to prove that abortion clinics sell baby parts, has concluded that abortion clinics sell baby parts. Imagine that.
If you feel the need to spend nearly three hours in a state of advanced frustration, the full video of the hearing is below.
---
Rep. Marsha Blackburn. Photo via AP