Over the last few days, the stomach-churning story of Jada — a 16-year-old girl whose rape was recorded and then shared and mocked on social media — has shown up everywhere. Now, it Jada's mother and a family spokesperson are claiming that Jada's far from the only girl victimized by the people who allegedly drugged and raped her. And one other girl may soon be coming forward.
Ana Gasteyer Satirizes the Girl Boss in 'American Auto'
In an exclusive interview with Ronan Farrow, Jada's mother Sukieda and family spokesperson Quanell X give further details in the case that is starting to share disgusting elements with other stories that have made news in recent months.
According to Quanell X, even though the police are investigation the alleged drugging and sexual assault of Jada, supporters of the perpetrators are continuing to cyberbully the girl. Furthermore, a Houston-area rap artist has already written a song that riffs on the #jadapose hashtag, a sick trend where social media users would post pictures of themselves bottomless and posed as a passed-out Jada was in the photos passed around by her alleged rapists.
But it gets worse.
Now, we come to find out, as of yesterday, in doing further investigation into this case, it's not just Jada. There are other young girls who they've been posting pictures online having sex with these young girls also who are comatose and obviously unconscious. And so the police now are putting out a call to identify who are all these young girls who these videos and pictures by these alleged perpetrators are out there online and they're having sex with these girls who are obviously unconscious.
G/O Media may get a commission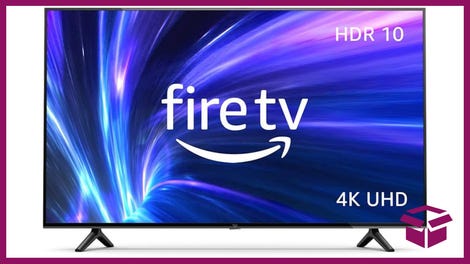 42% Off
Amazon Fire TV 50" 4K Smart TV
The spokesman says that one of Jada's friends was victimized the same night that Jada was, and that she's now attending counseling. A police investigation is ongoing.
This rings depressingly similar to the story of the Auckland, New Zealand teen rape club that called itself the "Roastbusters," reported on here, there, and everywhere last fall. In that case, members of the clique (which included the son of a Hollywood actor) would drive around and pick up underage girls, feed them alcohol, and then gang rape them. After the act was completed, they'd post photos and videos to social media naming and shaming the girls. Authorities claimed that they'd been watching the group's web page, but since no one had come forward accusing them of wrongdoing, their hands were tied. Except there had been reports. Multiple reports. And the police were either horribly inept at their jobs, or just didn't care about the safety of teenage girls. Or both!
For now, here's hoping that police in this case will do more than New Zealand police eventually did (nothing) and that Jada's family and friends continue to support and love her after during this awful ordeal.
Farrow began the emotional interview by alluding to his own family's history with sexual violence and victim shaming before asking Sukieda what she said to her daughter when she saw images of her child's unconscious and assaulted body on social media. Sukieda responded, "Nothing I could say. All I could do was just hold her. "