Police have apprehended the man they believe raped a 73-year-old birdwatcher in Central Park yesterday. He's a 42-year-old drifter with a long history of sexual violence who was first accused of raping and murdering an elderly woman at age 18. And a face tattoo, natch.
According to the New York Daily News, West Virginia native David Albert Mitchell was picked out of a lineup after he was caught moseying around the Upper West Side. Police found the victim's camera's memory card on him, a significantly incriminating bit of information, since the victim said she photographed the suspect publicly masturbating a week earlier, and that the rape was committed in retaliation for her refusing to give him her memory card then. But this isn't the first time Mitchell was taken into police custody. Per the Daily News,
Mitchell's disturbing criminal history began when he was just 18 and charged with molesting and beating to death 87-year-old Annie Parks during a burglary in his hometown of Jenkinjones near the border of Kentucky and Virginia. [...]

After his release, the ex-con was arrested at least twice more before being convicted of kidnapping in 2003 and sent back to prison for eight more years.
Yikes. Probably not the sort of person who should be out among elderly bird watchers.
The victim claims that despite what happened to her in the park, she'll continue to frequently visit, and continue to photograph wildlife.
G/O Media may get a commission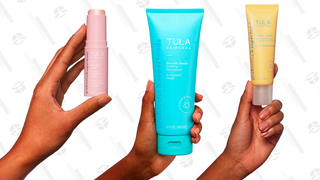 [NYDN]