The Princess and the Frog doesn't hit theaters until December 11, but it's already making money — and it joins New Moon and Precious as proof that audiences respond to female-driven stories.
Variety reports that Princess Tiana-oriented merchandise is outselling other Disney Princess-branded items by double digits. (Disney hasn't had a new princess-like character since Mulan in 1998.)
The LA Times spoke to The Disney animation team of Ron Clements and John Musker — who wrote and directed the The Little Mermaid and Aladdin — about the first animated African-American Disney heroine (who has an interracial relationship!)
Clements explains:
"Disney has actually been interested in the Frog Prince all the way back to Beauty and the Beast. They never got a version they were totally happy with. Weirdly enough, Pixar had been developing versions and they never got quite a version they were happy with. Their version actually started in Chicago and then moved to New Orleans partly because that is John Lasseter's favorite city in the world. Even more recently, Disney bought the rights to a book called The Frog Princess by an author called E.D. Baker and that was a twist on the fairy tale… We took elements actually from everything and came up with our version, which is basically an American fairy tale set in New Orleans in the 1920s."
G/O Media may get a commission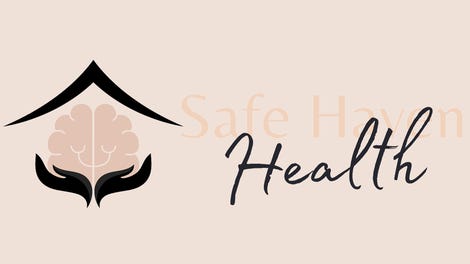 Addiction counseling
Safe Haven Health
The Princess and The Frog is family-friendly fare, but considering the fact that Precious broke records for an indie flick (and continues to see strong numbers as it goes nationwide) and New Moon broke a box office record set by The Dark Knight, Hollywood should be learning that women are not to be ignored.
"New Moon explodes the myth… that fanboys hold all the power," Pamela McClintock writes for Variety. Last year seemed to be the year of the dick flick, but with major successes from Julie & Julia, New Moon and Precious (keep in mind that New Moon's opening weekend beat Transformers, X-Men Origins: WolverineTransformers and Star Trek), the message is clear: Women buy movie tickets, and we're interested in great stories with women in the lead roles. And! Fangirls should be taken seriously. As Women & Hollywood's Melissa Silverstein writes for The Huffington Post:
Women accounted for 80% of the New Moonticket buyers; and [the audience was] divided evenly between women under and over 21. …There is an audience out there hungry to see films that appeal to them. I'm not trying to say that all women's films will be as successful as New Moon because that's silly. These kinds of movies come along rarely cause Hollywood hardly makes them. But this weekend's number indicate that they should make more of them.
'New Moon' Shines At Box Office, New 'Princess' Lifts Disney [Variety]
New Moon Brings a New Dawn in Hollywood [The Huffington Post]
Q & A With 'Princess And The Frog' Animators [LA Times]
Anika Noni Rose In Disney's 'The Princess and the Frog'; 'Dreamgirl's' Latest Role Is History Making [NY Daily News]
A Frog Of A Different Color [Newsweek]