It's that time of year, so let's give thanks to Bonnie Fuller. She's the editorial genius who brought us Us Weekly in its current incarnation and now brings us Star. Without her, we would arguably have no a menagerie of well-styled, wealthy people with flexible workweeks to pointlessly follow in the pages of US and Star. Why'd she bestow upon America this "gift" in the first place? We'd always figured, you know, "money." But last week she wrote about how the relentless coverage of Britney and Angelina's questionable parenting choices actually serves a useful societal purpose: it makes merely neglectful parents feel a lot better! And just in time for the holidays, she offers this salve to people who merely loathe getting together with your families: At least you're not Brangelina!
All the perks of stardom and $100 million in the bank can do nothing to diminish the fact that he'll be the man in the middle between Angelina Jolie and his mom, Jane Pitt, at the dinner table this Thursday. And if you believe some of the reports — and I do — there is no love lost between these two ladies, to say the least.
And yeah, she hyperlinks there. To her own magazine's story. It's almost as if, you know, she's the Times editorial page writer commenting on a story on immigration reform, only this is the Huffington Post website we're on, because the Huffington Post is highbrow like that.
According to our sources at Star magazine, Brad is the one who is insisting that his better half, their four kids and their entourage private-jet into his hometown of Springfield, Missouri to break bread with his parents and the rest of his family. And Angie can't be thrilled about it.
G/O Media may get a commission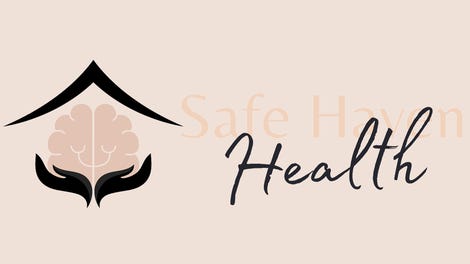 Addiction counseling
Safe Haven Health
It gets better!
I'm sure Angelina got quite the earful from Brad's mom after she confessed to British Cosmopolitan that she took a wild trip to Disneyland while high on LSD. "I've done just about every drug possible. Coke, heroin, ecstasy, everything," Angelina admitted to the mag. Clearly, she wasn't thinking about how her words were going to play back in Missouri when she gave the interview.
Dear future mother-in-law: I have done just about every drug possible too, but it's not a big deal because I would rather just get drunk. Which is one of the reasons "heroin" is not on that list. Also, I am lazy. Who knows how to get heroin? No one I know. Anyway, don't worry, it's okay to fall off the wagon a few times during pregnancy, which is good because your grandchildren are fucked enough just getting my DNA.
Then again, think of it from Jane Pitt's perspective. How do she and her husband Bill, perfectly normal non-Hollywood people, explain that kind of confession to their hometown friends? How do they deal with a "daughter-in-law" who's also admitted that she used to like to cut herself, wear the blood of her last husband around her neck and boasted publicly about the unbelievable sex life she had with that last husband? It would be a wonder if Jane didn't have agita.
Okay, anyway, Bonnie, your ability to distract the masses from the widening income gap/obscene and wasteful wealth of the superrich by tapping into the country's deep well of provincialism/xenophobia suggests you should just join forces with Karl Rove and take over the country already.
And boyyyyy, would our holiday time dinner conversations be fun then!
Home For Thanksgiving! [Huffington Post]