The Manic Pixie Dream Girl! We all know one, but that doesn't necessarily mean we know what to buy her for the holidays. What's the perfect gift for the free spirit who lives to inspire, dance in the rain and experience each moment with childlike wonder? Turns out that there are lots of great things. Let's have a looksy!
Manic pixie dream girls love their cute and classic Schwinn cruisers, but they also have to schlep stuff around. A backpack is out of the question (nothing messes up a whimsical look more than a JanSport) and a purse can potentially get in the way of peddling, so why not buy her, as suggested by reader cmh225, a nice and sturdy bike basket (like this L.L. Bean one for $39)? Go with wicker over wire — they're more aesthetically appealing and she'll be less likely to lose her knitting needles or paintbrushes out of the slots.
G/O Media may get a commission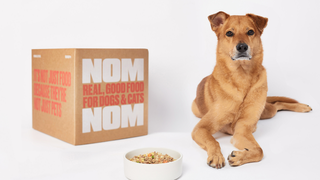 A beautiful antique book would make any MPDG chirp with delight. Unfortunately, they can be expensive and hard to come by. As an alternative, pick up one of Penguin Books' gorgeous cloth bound classics.
Sense and Sensibility, $14.95, at Amazon.
These shoe clips ($20) from Etsy vendor The Belle and the Beau are fucking precious.
Girlish vintage dresses are a legit MPDG's bread and butter. Unfortunately, vintage dresses, with their outdated sizing, needed repairs and price, can be hard to pick out for another person. Luckily, you can find vintage inspired dresses at all sorts of places. ModCloth (as several of you pointed out in Kinja) is always a safe bet. Still need more help? Look for something with a Peter Pan collar.
Citron the Town Dress, $57.99, at ModCloth
Looking to Tomorrow Dress, $52.99, at ModCloth
Dainty Day Dress, $52.99, ModCloth
A phone cover that makes you iPhone look like a retro gadget? And in pastel pink no less? Yes, please.
Pink Radio iPhone Case, $19, from 1VintageSoul on Etsy.
Reader nyxc recommends this: "Go to etsy.com, search the words 'woodland creature' and buy literally anything that appears, and your MPDG will adore it." It's true — manic pixie dream girls love their animal motifs, but let's narrow it down a little. This cat ring ($22) from Madewell would look good on any MPDG's hand, this hedgehog necklace ($18) from Mon Cadeau is sweet and delicate and this Betsey Johnson Crystal Owl watch, suggested by TragicPixie, is the perfect mix of cute and bling-y.
Manic Pixie Dream Girls — if they're aware of current pop culture trends at all — are generally big Wes Anderson fans. This year, why not get your MPDG something inspired by Moonrise Kingdom's very stylish Suzy Bishop?
Clockwise from left:
Vintage binoculars, $40, Two Trees Vintage
Silk Checker Dress, $155, Madewell
Moonrise Kingdom, $12.99, Amazon
Low-Top Sneaker, $30, Marais USA
Floating Real Stag Beetle Earrings, $26, Insect Art
Your MPDG would love a record player like this retro inspired Needle in a Play-stack Turntable ($169.99). This present is best received when accompanied by some classic LPs. (An album with sentimental value is definitely a plus!)
No manic pixie dream girl is complete without a ukulele ($99). Give her one for the holidays and let her strum to her hearts content.