At 10 a.m., Hillary Clinton was sworn in in the Ways and Means Committee hearing room for the House Select Committee on Benghazi's fourth public hearing. And you bet your butt that some blame is going to get laid and hard truths faced.
The committee (consisting of seven Republicans and five Democrats) was assembled one million years ago to get to the bottom of what led to the September 2012 terrorist attack on the United States Mission in Libya that . Each member will be allowed ten minutes at a time to question Clinton about all their Benghazi-related grievances. It is expected to last at least eight hours. Fuck.
The committee is going to have to work extra hard this time to prove it isn't a total farce in the wake of disgraced Rep. Kevin McCarthy's comments that the Benghazi committee was formed essentially as a Clinton political hit group.

"Everybody thought Hillary Clinton was unbeatable, right? But we put together a Benghazi special committee, a select committee," he said in September. "What are her numbers today? Her numbers are dropping. Why? Because she's untrustable. But no one would have known any of that had happened, had we not fought."
That said, if nothing has changed since the last hearing was held in January, what is the point of this indignation circus? The difference is that Clinton wasn't running a presidential campaign in January. The committee doesn't have to come to any revelations about the nature of violence in the Middle East, or even Clinton's negligence—it just has to make you so hungry and cranky that you start to hate Clinton for putting you through it.

G/O Media may get a commission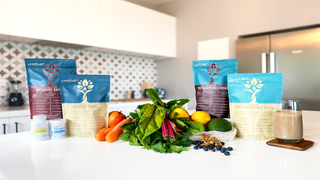 "They'll try to attack the secretary on emails, question her server, feign righteous indignation," Rep. Adam B. Schiff, a democrat who has been vocally critical of the committee's motivations, told the New York Times. "They'll hope to wear the secretary down."
The New York Times notes that Clinton will likely be criticized for her tenure at the State department more generally:

[Members will likely highlight] her dependence on the advice of a cadre of political aides and her overall approach in Libya. Mrs. Clinton had pushed the White House to join a NATO-led coalition to oust Col. Muammar el-Qaddafi, a move that is widely seen as contributing to the chaos and instability in the country and region.
Generally though, it feels like it will be near impossible for Clinton to provide a satisfactory answer to any question, since the point of the hearing is essentially to be dissatisfied. For instance, on Monday, Democrats released a 124-page report that claims to disprove allegations that Clinton had any involvement in the attacks, which some Republicans have criticized as an attempt to defend Clinton instead of investigating the attacks.
"I've already testified about Benghazi," Clinton said at the CNN Democratic debate. "I testified to the best of my ability before the Senate and the House. I don't kow that I have very much to add."
Watch the live stream below if you want—no drinking games allowed, though, because you will very quickly die.
---
Contact the author at joanna@jezebel.com.
Image via Getty.