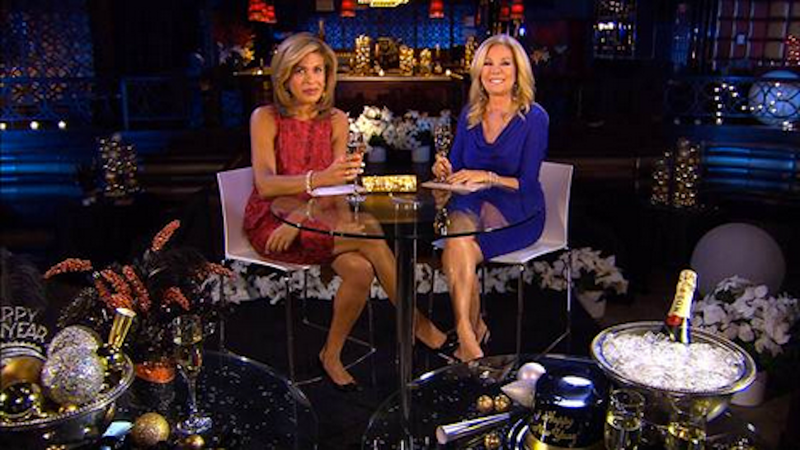 NBC certainly knows what their viewing public wants. They've announced that Hoda and Kathie Lee will be hosting their own special for the New Year called "A Toast to 2013!" – exclamation very much included.
The show will air for two hours on New Year's Eve from 8 pm to 10 pm EST and is, according to a press release, "a celebration of the year that was including the stories, stars, scandals and much more." It's unclear whether the pair will be allowed to interact with other humans or are just setting up a wide range of clips but there will be appearances from a wide-ranging group of individuals, including:
Jane Lynch
Michael Buble
Questlove
Ian Ziering
Sheryl Sandberg
Pharrell
Sheryl Sandberg. Pharrell. What will you imbibe while watching? I'm thinking a nice rosé paired with a spread of assorted Trader Joe's crackers.
Image via NBC News