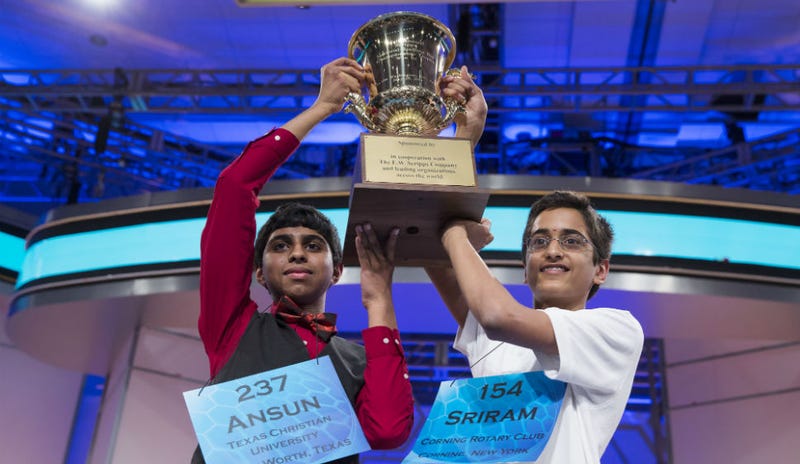 Congratulations to Ansun Sujoe and Sriram Hathwar! The two teenagers are the winners of the 2014 Scripps National Spelling Bee, marking the first time the event has resulted in a tie in 52 years.
The competition, which featured 281 contestants, ended when the two exhausted the judges' supply of words.
Via USA Today:
Ansun Sujoe correctly spelled feuilleton, which means "a part of a European newspaper or magazine devoted to material designed to entertain the general reader," to tie Sriram Hathwar for the 2014 Scripps National Spelling Bee championship. Hathwar is from Painted Post, N.Y. Sujoe is from Fort Worth.
So much drama! So much excitement! SO MUCH CONFETTI!
Image via AP Images.