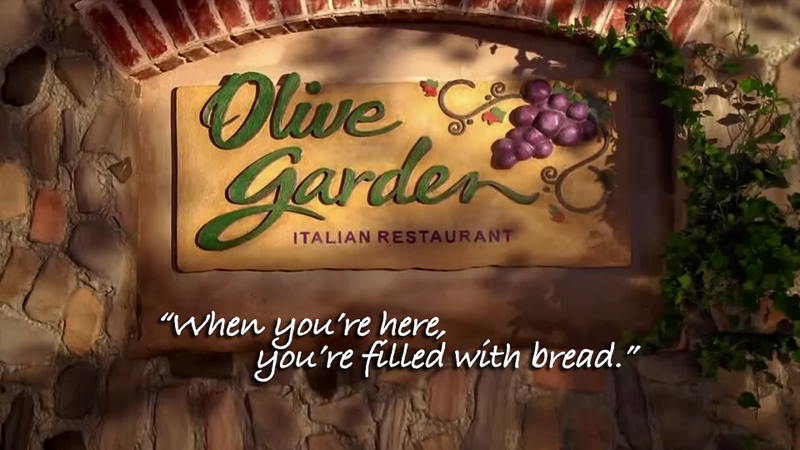 Unlimited breadsticks aren't cool. You know what's cool? Breadstick sandwiches that come with unlimited breadsticks. CBS News reports Olive Garden, the struggling chain of Italian restaurants, will begin serving sandwiches made out of their famous breadsticks starting June 1, and that they will come with a side of unlimited breadsticks. Naturally.
The plans for the breadstick sandwiches are the latest attempt to revamp Olive Garden's menu and marketing to win back customers. Justin Sikora, a Darden representative, said the breadsticks used for the sandwiches will be a bit shorter and wider than the regular breadsticks. And as with all other dishes, the sandwiches come with unlimited breadsticks.
This is exciting news for people (like me) who love Olive Garden's breadsticks, and terrible news for people (like me) who have indigestion problems often triggered by large quantities of white bread. (Just thinking about the calzone I ate over the weekend is making my stomach revolt.)
But enough about my G.I. tract. The two sandwiches Olive Garden has announced are a chicken parm (yes, good) and meatball (mmmhmm, great). More detailed information about their construction (e.g. Will a single breadstick be sliced, or will two breadsticks be squeezed together? Will paninization be an option? Will the meal also come with free Pepto-Bismol?) have not yet been announced.
Image via Screengrab.
---
Contact the author at bobby@jezebel.com.