Last week, former Amherst College student Angie Epifano's account of being raped on campus and subsequently ignored by the administration spread across the country. Now, Amherst's student advocates are making sure their peers and professors realize that a larger discussion about reshaping the college's sexual assault policy and general culture is only just beginning.
Dana Bolger, a current senior and rape survivor who has been working tirelessly to ensure that the stories of other survivors will no longer be dismissed, helped put together a collection of photos of men and women who were sexually assaulted on campus, holding the words said to them by members of the community following their assaults. "Not every survivor is holding his or her own sign," she notes on the AC Voice. "Some of the students have transferred or dropped out of Amherst out of fear of their attackers' continued presence on campus or from lack of options in the face of an unsympathetic administration."
Regardless of the real faces behind the signs, the overall message — quotes like "You never took your case to trial, so you don't actually count as a rape survivor" juxtaposed against the cheerful fall foliage — is chilling. "In our impulse to point a finger outward at the Amherst administration, let us not forget to look inward at our own complicity in the creation of a culture that gives Angie's rapist the power to act and our administration the power to silence and dismiss her experience," Bolger writes. It's hard to see how anyone — Amherst student, administration official or otherwise — could look through these photos and not do some inner complicity/soul-searching.
Bolger was one of 10 students picked to meet with the Board of Trustees last Friday to discuss their concerns with the college's current policies and brainstorm potential solutions. Hundreds of students from Amherst and other nearby colleges rallied beforehand. "I was encouraged by the board's willingness to meet with us - that's almost unheard of at Amherst College for the entire Board to meet with a group of students - and it suggests that they do care about making change," Bolger told us in an email. "That said, I didn't get a strong sense from the meeting or from the subsequent letter of any specific, concrete steps they plan to take. I hope more specifics will be forthcoming."
G/O Media may get a commission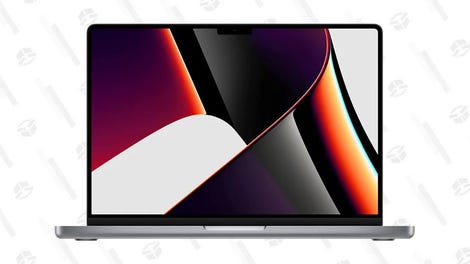 Save $300
2021 14" 1TB MacBook Pro
In a statement emailed last Saturday, the Board of Trustees said President Martin would plan a special committee, comprised of "of representatives of all parts of the Amherst community," to discuss next steps. According to the statement, the committee will launch this week, and its report will be delivered in January. But Bolger is still concerned about the administration's transparency. "It's crucial that the school make opportunities for all students to voice their concerns, not just ten students cherry picked at the last minute to be privy to these conversations," she wrote. "Otherwise, the College is just repeating the same mistake they made in dealing with the fraternity t-shirt incident, except that this time I happened to be one of the students on the inside of the closed-door discussion. Meaningful progress involves changes to policies but also significant transformation in the way the administration interacts with students: namely, much greater transparency and dialogue."
Click through the photos to learn more about rape culture at Amherst — and, although it should go without saying, about rape culture on college campuses across the country.
Photographs by Jisoo Lee/Project by It Happens Here - Dana Bolger, Kinjal Patel, Sonum Dixit)
"Hey, why are you such a slut?"
–His teammate, minutes after my attack, in front of everyone
"Are you sure it was rape? He seems to think it was a little more complicated."
–Amherst College Administrator
"Was he drunk? Well, that's not as bad."
–Friend
"Oh. So that's why you're paranoid?"
–Teammate
"Why don't you take a year off, get a job at Starbucks, and come back after he's graduated?"
–Dean
"If you didn't want to have sex with him, why were you sitting on his bed two weeks before?"
–Student on the Amherst College disciplinary committee
"I know you'll regret stuff in the morning."
–My assailant
"I would never have guessed you were sexually abused as a child. You are so strong and stable."
–A friend
What does that mean?
"You never took your case to trial, so you don't actually count as a rape survivor."
–Amherst Dean
"C'mon, you go out every weekend. Stop telling people he raped you or my teammates won't want to pregame in our room anymore."
–Freshman roommate
"You're too complicated because you're a rape survivor. You can pay for a therapist in town."
–Amherst psychologist
"Why couldn't you fight him off?"
–Friend