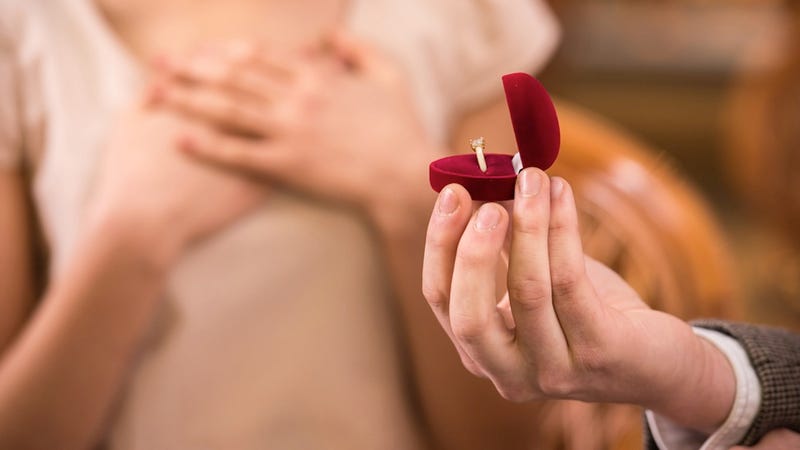 A North Carolina man was planning to propose to his girlfriend when he was rudely interrupted by a robbery in progress. The romantic moment was scheduled to happen at a Mexican restaurant called Salsarita's, where Nicolas Anderson, his fiancee Deanna and her son Brighton were enjoying a meal.

Before the proposal could occur, Anderson noticed the restaurant's manager locking the front door when a man came up and pushed him out of the way, reports NBC Charlotte. The fast-acting Anderson was able to prevent the thief from leaving the restaurant by placing him in a choke hold. The robber then passed out like a cartoon character.
Before you're like, "Why was this guy trying to propose at some North Carolina version of Chipotle anyway?" It was her son's idea. Was it his mom's favorite restaurant? Was he just selfishly craving nachos? Who knows! After all the excitement, Anderson ended up asking for her hand at a park. Spoiler alert: she said yes!
---
Contact the author at marie.lodi@jezebel.com.
Image via Shutterstock.