On Monday, Time announced its annual shortlist for 2015's Person of the Year, an honor annually bestowed to someone who has changed the narrative, or some shit.
This year's list is lacking, to say the least. It includes Abu Bakr Al-Baghdadi, the leader of ISIS (no thank you!), Vladimir Putin, and Donald Trump—all verifiably garbage choices. It also includes "Black Lives Matter activists," who are actually a deserving choice and I appreciate their work.
If I was Queen Time, my list would include some politicians, some artistic geniuses, some charitable souls, and some people who have just won my heart. Here's a look at what should've been:
Lin-Manuel Miranda
For writing and starring in the theatrical event sure to influence the art form for generations to come, Hamlet.
Mary-Kate Olsen
G/O Media may get a commission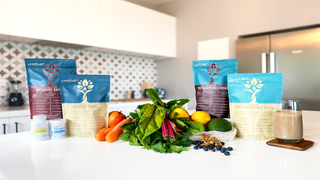 For community service-marrying an elderly Frenchman and proving once and for all that ageism is a thing of the past.
This Smiling Dog
For bravely looking into the face of adversity.
Lincoln Chafee
For the same reason as the dog.
My Mother
For letting me serve myself one kind of ice cream which I tried and hated, telling me to throw it in the garbage, and giving me better, different ice cream one time this year.
Shonda Rhimes
For making years of quality television programming that I watched the entirety of in October.
Sunny Obama (Pictured back left)
For putting up with as much bullshit as anyone in the White House and getting literally no credit.
Yolanda Foster
Because she seems like she really needs this.
---
Contact the author at joanna@jezebel.com.
Images via Getty.