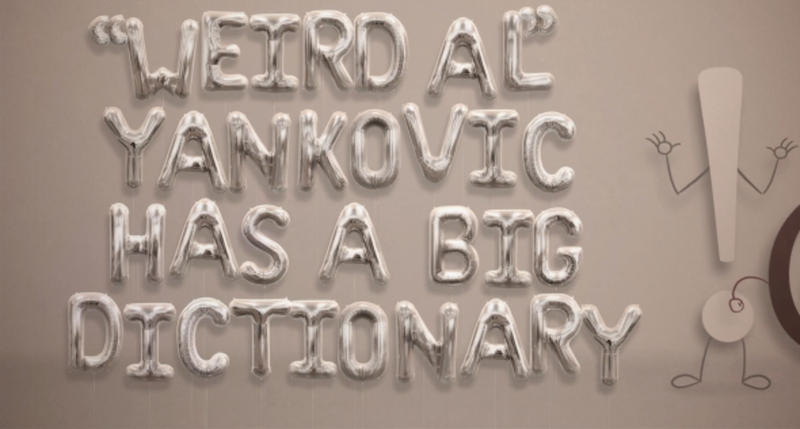 Weird Al — a performer I've always loved not necessarily because of his music (which is fine!), but because he seems like the nicest human being ever — is in the midst of a massive video roll-out: 1 a day for for 8 days total. We've reached day 5, which means an entire work week of super charming parodies of Iggy Azalea, Pharrell, Lorde and more. Here they are.
"Tacky"
Previously posted on Jezebel, it features Aisha Tyler, Margaret Cho, Eric Stonestreet, Kristen Schaal and Jack Black.
"Word Crimes"
Master wordsmith Weird Al can undoubtedly think of several words that rhyme with "hug me."
"Foil"
Both he and Lorde have such beautiful hair!
"Handy"
"Sport Song"
"Weird Al" Yankovic – Sports Song from Funny Or Die
Three more videos to go! All songs come off his new album Mandatory Fun.
And here's Weird Al explaining the internet to Fox Business: