Disney Channel released the trailer for its upcoming live action Kim Possible movie, and I can safely say that I—a 28-year-old woman—am thrilled.
For those of you who were not children in the early 2000s, here's the story of Kim Possible in a nutshell: Kim Possible is an Ordinary Teen™ living in suburbia U.S.A who moonlights as a crime fighter. With the help of her best friend Ron Stoppable, his naked molerat Rufus (don't ask), and a young computer wiz named Wade, Kim splits time between doing homework, cheerleading practice, and defeating bad guys. Kim's recurring nemesis is a mad scientist named Dr. Drakken and his incredibly hot, vaguely goth henchwoman, Shego, who helped an entire generation of girls realize they were gay.

Deadline reports that the live action movie deals with Kim navigating the "intimidating new social hierarchy" of high school.
...she and Ron meet and befriend Athena, a new classmate and Kim Possible superfan who is having an even worse day than Kim. With Kim's guidance and friendship, Athena transforms into the newest member of Team Possible. Soon, Athena starts to eclipse Kim just as the nefarious Drakken and Shego resurface in Middleton with a master plan to finally stop Kim.
Kim Possible is a Disney Channel institution—to this day, my text message tone is the sound of Kim's Kimmunicator—and its 2002-2007 run made it one of the channel's longest running shows. It's why there's a ridiculous amount of pressure on newcomer Sadie Stanley—who plays Kim in the live action movie—to get it right.
The casting of Stanley sparked pockets of criticism when the first round of promotional photos of her rocking a slightly different take on Kim's iconique baggy green cargo pants and black crop top was released over the summer.
G/O Media may get a commission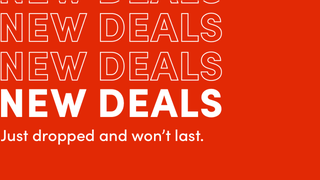 Up to 70% off
Wayfair - Cyber Week Deals
Yes, people were heated because the pants and top looked different.
Another gripe was that Stanley—a teenager—looked too young to play Kim—a cartoon teenager. This is probably because people have forgotten what teenagers actually look like, but for everyone who wasn't under the deluded impression that Disney Channel was going to make a sleek and sexy Kim Possible reboot a la Riverdale, the casting of Stanley is perfectly fine. And if the trailer is any indication, she exudes plenty of cartoon Kim's sass and endearing awkwardness.
The rest of the casting has caused considerably less drama: Sean Giambrone of ABC's The Goldbergs will play Ron, and Alyson Hannigan is slotted to play Kim's mom, which... okay! Plus, Christie Carlson Romano (Kim's original voice actor) and Patton Oswalt will have small roles in the film.
All in all, this movie looks cute and harmless and my grown self will be watching it. There's only one glaring problem: WHERE THE FUCK IS RUFUS?
Kim Possible will air February 15 at 8 p.m. ET/PT on Disney Channel and Disney Now.